The Claudine Arthurs Agency, is pleased to present 11 Top Coaches to Follow As the Year Closes. "As we near the year's end, it's a great time to celebrate accomplishments and successes. It's also the perfect time to reflect and set new goals." says Arthurs.   
The 11 Top Coaches to Follow As the Year Closes were recently featured in an LA Weekly magazine article with the same title.  These coaches are particularly skilled at helping their clients avoid making mistakes they've seen before and can give support to achieve year-end goals, as well as set new ones for the future.
Jose Ucar – Public Speaking Coach & Keynote Speaker:  Jose is a global keynote, TEDx speaker and Host, NLP master trainer, international business, marketing specialist, and founder of Jose Ucar Coaching. He spent the last ten years assisting businesses all over the world in affecting transformational change using advanced presentation and communication skills. Jose is available to coach and support employees, CEOs, entrepreneurs, and executive teams to deliver impactful presentations.  
Jill L. Ferguson – Book and Business Coach (entrepreneurs and the self-employed):  Jill L. Ferguson is an award-winning writer of thousands of published articles, the author of 14 books under her own name and more than a dozen that she's ghostwritten for others, the founder of Women's Wellness Weekends and Creating the Freelance Career, and a book and business coach.  She's also a former professor, higher ed administrator and serial entrepreneur. 
Barbara Edelston Peterson – Sports Psychologist: Barbara Edelston Peterson is a sports psychologist, world-class extreme endurance athlete, mother of two grown daughters, author, motivational speaker, designer, humanitarian champion, and global ambassador for leading companies (Patagonia, Lululemon, Specialized Bicycles, etc), Barbara's life mission is to inspire and encourage others. She is the founder and CEO of Whole Champion Foundation, a non-profit educational platform that advocates awareness, responsibility, and action for a better world. 
Marla Mattenson & Julian Colker – Relationship & Business Guides: Marla Mattenson & Julian Colker, known as The Intimacy Experts, are internationally celebrated visionaries. Drawing from a unique background in neuroscience, mathematics, and emotional intelligence, Marla & Julian guide visionaries to face and lovingly integrate their shadows to live in harmony behind the scenes in both relationship and business to amplify their impact, income, and intimacy. Marla & Julian are building a movement of wildly successful professionals to revolutionize how they sell (and heal) through teaching high integrity, ethical & joy-filled sales to build a legacy of love. 
Megan Pastrana – Immigration for Couples – Legal guide and mindset coach for couples navigating the US immigration process: Megan Pastrana is the CEO and Managing Attorney of Immigration for Couples. She and her team are dedicated to holistically assisting couples to navigate the US immigration process to start the next chapter of their lives together. Megan serves her clients not only as an immigration attorney, but also as a mindset coach and guide throughout the immigration process. Megan is also the host of the podcast Navigating Love & Immigration.  
Melanie C. Klein – Coaching & Consulting (Specifically Real Estate Success Coach):  Melanie C. Klein, M.A., is a sought-after empowerment + success coach working with individuals and teams across the country to align and integrate their personal andprofessional spheres for increased success and abundance without compromising their joy. She is also a successful writer, speaker, and Professor of Sociology and Women's Studies and has written and/or contributed to over 9 books on empowerment, personal transformation for collective liberation and cultivating resilience. 
Renata De Melo – Feminine Leadership Coaching:  Born into a lineage of Afro-Brazilian medicine women and raised by healers working with plant medicine and sacred rituals, Renata De Melo bridges ancient and modern technologies to guide women leaders, visionaries, and entrepreneurs who learned to be "successful" through push and hustle, often leading to overwhelm and burnout.  Renata has participated in and supported over 50 ayahuasca ceremonies and partners with prominent feminine indigenous leaders to drive her mission – to elevate and expand feminine leadership on the planet.  
Tessa Mac – Dating Expert and Master Mindset Coach:  Tessa Mac helps purpose-driven people build confidence, embrace their true selves, and find love using strategies rooted in alignment, authenticity, and subconscious reprogramming. Tessa developed her coaching methods over thousands of hours of working with a wide range of unique clients.  Using insights gained from those experiences—more than 1200 clients over the last several years—she has created a transformational practice with a grounding structure that sets reliable expectations for her clients while offering them the kind of customizable flexibility that is essential for growth, self-actualization, and connection. 
Juliana Garcia – Soulful Marketing Coach:  Juliana Garcia is a Latina online entrepreneur who has created a $2.5 million dollar business helping skilled coaches clarify their marketing message to attract premium clients. She pioneered a cutting-edge client-centric approach that breaks the old-school marketing rules and focuses on selling through intimacy, integrity, strong mindset tools, and zero BS. Her company is focused on helping coaches set new standards for what's possible in the coaching industry and create a rich, fulfilling and sustainable business without the burnout. 
Hannah Chapman – Entrepreneurial Wealth Coaching & Financial Advising:  Hannah Chapman is an Entrepreneurial Wealth Coach and Certified Financial Planner (CFP) with over 16 years of experience in fiduciary financial planning, and the founder of both X² Wealth Planning and Expansive CEO Coaching & Consulting.  Hannah supports her clients through the initial stages of financial transformation, and she continues to guide them through ongoing individual coaching, investment planning, and group coaching and support. 
Dr. Jacinta M. Jiménez – The Psychology of Leadership:  Jacinta M. Jiménez, PsyD, BCC (also known as "Dr. J") is an award-winning author, psychologist, and board-certified leadership coach. A graduate of Stanford University and the PGSP- Stanford PsyD Consortium, Dr. J is a sought-after expert in bridging the fields of psychology and leadership. She works with CXOs in top organizations in Silicon Valley and throughout the world.  Dr. J is Vice President of Coach Innovation at BetterUp, the world's first and largest digital coaching start-up. Through her deep knowledge of the science of coaching.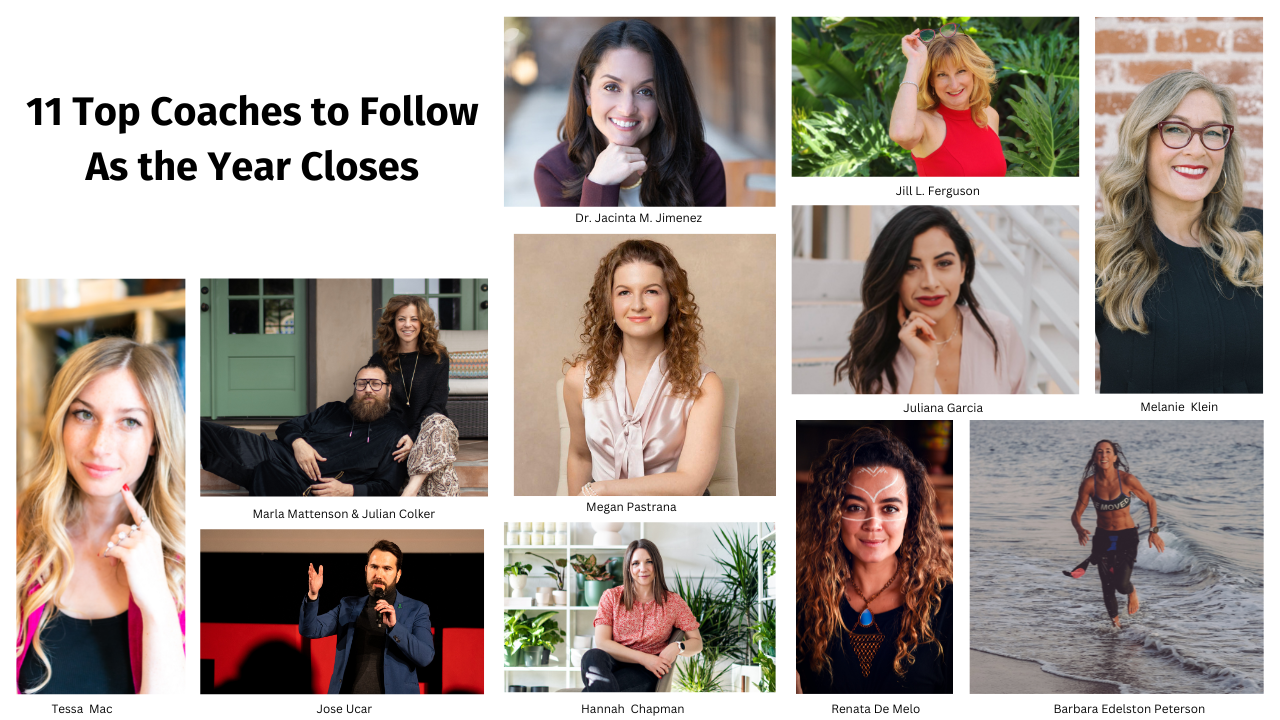 Media Contact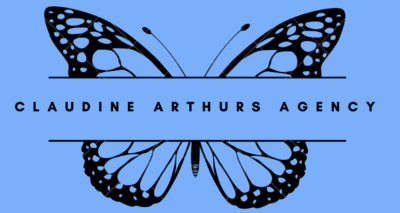 Company Name
The Claudine Arthurs Agency
Contact Name
Claudine Arthurs
Phone
917-690-4456
Country
United States
Website
https://claudinearthurs.com/