Bowling Green, KY –  A1 Pest Control of Bowling Green is the go-to pest control company in Bowling Green. They use eco-friendly pest control methods that include pesticides, insecticides, traps, heat, steam, and Cryonite. None of the methods is derived from traditional chemicals. The insecticides and other repellents are formulated from natural sources such as toxins, hormones pheromones, and plant extracts which qualify them to be classified as green. 
Green pesticides and insecticides contain one or more substances that deter, prevent, destroy and mitigate pest problems. The formula combines green chemicals and other ingredients to deliver maximum effectiveness.
The company has a service catalog that entails ant control, rodents, mosquito and termite control, and extermination of many other pests such as bed bugs, beetles, cockroaches, pantry pests, stinging insects, stink bugs, and more. A full list of all pests exterminated by the pest control expert is available on their website.
The Bowling Green KY pest control expert works with a team of experienced pest exterminators who understand the best remedy for each pest. They are not only trained in the extermination process but are also well versed with safety measures that protect both the client and crew members. They are also trained to create controlled environments for heat and steam treatments which require expertise to ensure the surrounding areas are protected.
Bed bugs are one of the most notorious insects that are hard to exterminate. The company eliminates them for good using a combination of exterminators such as steam, Cryonite, heat treatments, and other methods. Cryonite has snow-like effects that exterminate bedbugs by creating an unbearably cold environment within a contained area. 
A1 Pest Control of Bowling Green is fully licensed and insured which guarantees its client's safety and peace of mind. The team prioritizes safety and does not use harsh chemicals against common household pests. This company also prioritizes discretion and privacy and offers the most discreet pest prevention and treatment services. Clients can rest assured neighbors won't know their crew visited unless they are okay with it.
The company spokesperson had this to say about their services, "We have the best pest control services in Bowling and the surrounding areas. We guarantee results and always strive to make our clients happy. We exterminate most pests that are found in homes and business premises and back up our services with warranties. Try us today and experience premium services at fair prices."
A1 Pest Control of Bowling Green offers free onsite visits which entail pest inspection to determine the kind of pest they are dealing with and thereafter proposes a plan to solve it. They have a solution for all common pests, and affordable prices backed with warranties.
A1 Pest Control of Bowling Green is located at 510 Thompson Heights Ct, Bowling Green, KY, 42101. To claim a free quote, ask for references, and other inquiries, clients can call the company at (270) 321-3744. They can also visit their website for more information on their services.
Media Contact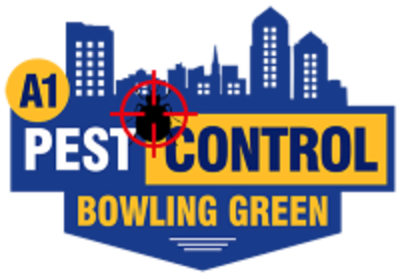 Company Name
A1 Pest Control of Bowling Green
Contact Name
Jyron Myrick
Phone
(270) 321-3744
Address
510 Thompson Heights Ct
City
Bowling Green
State
KY
Postal Code
42101
Country
United States
Website
https://superbpestguysofbowlinggreen.com/