South Portland, ME: AFC Urgent Care South Portland offers urgent care to patients of all ages. Their services cover Urgent Care, Physicals, STD Testing, Seasonal Allergy treatment, Lab Testing, Emergency Room Alternative, General Illness Treatment, Telemedicine, and Injury Treatment. Also featured are COVID-19 Services such as COVID-19 Testing and COVID-19 Antibody Testing. Patients enjoy immediate care since an appointment is not a prerequisite to seeing a doctor. Far from the frustrations caused by the inefficient, impersonal experience of waiting for urgent care at the hospital emergency room, AFC Urgent Care South Portland is happy to usher patients into a warm, caring, and convenient treatment environment. 
The urgent care clinic prides itself on setting up reliable medical care that patients can count on. Their treatment options meet the patient's immediate health needs, from urgent care to lab testing. Lee Moehlenkamp owns and manages the urgent care clinic. AFC Urgent Care South Portland operates Monday to Friday, 8 am to 8 pm, and 8 am to 5 pm on the weekend. 
AFC Urgent Care South Portland is easily one of the largest national networks providing urgent care. Their pivotal role is enhanced by delivering a hassle-free patient experience from the beginning to the end. Patients can walk into the facility without an appointment and seek treatment any day of the week. Depending on when the patient arrives, it takes about 10 to 15 minutes to see a medical professional. The clinic accepts workers' compensation and many insurance plans.  
For patients seeking COVID-19 services, AFC Urgent Care South Portland offers two types of COVID-10 Antibody Testing, one that determines immune response after the COVID-19 vaccine is administered and another that helps determine the human reaction due to a previous COVID-19 infection. Results are released within 48 hours on a walk-in basis. These tests are ideal for asymptomatic individuals or those who do not exhibit signs and symptoms of active infection for a duration of 14 days. The Portland urgent care works with Quest Laboratories, which uses the widely approved Abbot testing kits. 
AFC Urgent Care South Portland's annual physicals involve medical evaluations and lab tests. For those seeking lab testing, the clinic commits to delivering results within a few minutes or days, depending on the testing requirements. At the national level, AFC is among the fastest-growing companies in America. They have a remarkable distinction of serving more than 3 million patients annually.  
To speak one-on-one with a medical provider at AFC Urgent Care South Portland, call (207) 358-3188. The clinic is located at 230 Waterman Drive, South Portland, ME, 04106. A telemedicine service can be scheduled online by submitting a form with the patient's full name and the reason for the visit. 
Media Contact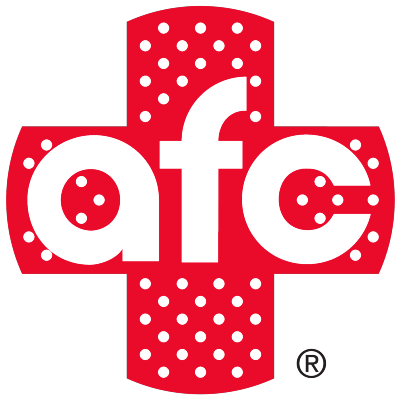 Company Name
AFC Urgent Care South Portland
Contact Name
Lee Moehlenkamp
Phone
(207) 358-3188
Address
230 Waterman Drive
City
South Portland
State
ME
Postal Code
04106
Country
United States
Website
https://www.afcurgentcare.com/south-portland/