US – American Family Care Franchisor provides training and support for clients who want to invest in the urgent care industry. The franchising opportunity allows franchisees to provide a wide range of urgent care services. Franchisees do not require extensive experience in the industry as they will receive training on hiring the right medical staff. The training also covers areas like administration, management, marketing, and advertising, among others. The franchisor also provides ongoing occupational support for all franchisees through routine information-sharing platforms and resources online and in person. 
Franchisees will enjoy multiple streams of income by providing a range of services like vaccination, lab services, STD testing, sports physicals, travel medicine, and pediatric and preventive care, among others. The franchisor provides guidance to franchisees on location selection to avoid over-concentration of their clinics in one region. The company absorbs all new franchisees into their network of established locations to allow franchisees room for continual learning and information sharing amongst themselves. 
American Family Care Franchisor has a team of certified and experienced staff who provide training and support to all franchisees in diverse fields of study. Their staff uses a client-focused approach to provide a positive experience to their franchisees and patriots. They have advanced software, technologies, and databases, some of which they share with franchisees for proper record keeping and efficiency in service delivery. The company representative had this to say about their services. 
"AFC offers a convenient, affordable alternative to the ER, open seven days a week for extended visits and walk-ins. Your health is our concern, and we are considered pioneers in non-emergency room urgent care. A majority of our patients come in, receive care and return home in an hour's time on average. "
The franchising opportunity provides clients with an entrepreneurial opportunity that has multiple streams of income through the diverse services they will provide. Franchisees benefit from the already established brand and reputation of the company. They receive detailed training that provides them with the knowledge and skills they need to run a successful urgent care clinic.
Franchisees do not need to learn about the industry by themselves, but with the franchisor's extensive experience, they gain a competitive advantage over their market rivals. The franchisor offers ongoing support that ensures that franchisees are updated on all relevant trends that can affect or improve their service delivery. 
American Family Care Franchisor offers other services like consultations. Interested clients can speak with the company staff to know more about the investment and other related issues. 
American Family Care Franchisor is located at 3700 Cahaba Beach Road, Birmingham, AL, 35242, US. For consultations and booking, contact their staff by calling 205-552-0562. Visit American Family Care Franchisor by this link and the company website for more information on their trained and supported urgent care clinic franchise opportunity.
Media Contact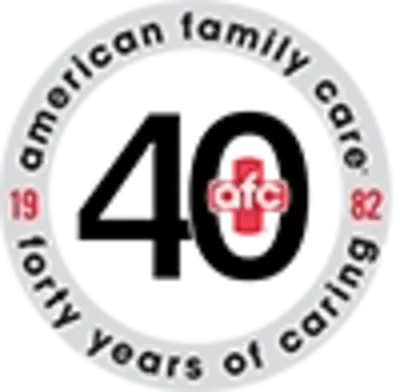 Company Name
American Family Care Franchisor
Contact Name
Meagan Price
Phone
205-552-0562
Address
3700 Cahaba Beach Road
City
Birmingham
State
AL
Postal Code
35242
Country
United States
Website
https://www.afcurgentcare.com/