Aurora, CO – Anew Media Group has announced its fast-selling New Local GMB SEO program. The local SEO program is designed for business owners and agencies looking to dominate their local market, attract more customers, and make more money in revenue. Announcing the product, the company's spokesperson said it is fast selling, and their slots are filling up quickly.
Encouraging business owners looking to beat their competition and make more money to leverage the service, the agency's spokesperson, Bradley Johnson, stated that their plan and package come with a comprehensive and rapid analysis of the client's market and competition. He added that clients would get help with identifying the keywords that their customers are using to find businesses like them and leverage that to boost their ranking, traffic, sales, and maximize their business potential.
The Anew Media Group spokesperson added: "We have the SEO tools and technology to help your business website rank higher on search engine results pages. In addition to increased web traffic, our SEO efforts can also help you improve your customer conversions and ROI. Make your site more visible to potential customers with our all-new Local GMB SEO Services."
The Marketing Agency promises the use of their artificial intelligence (AI) technology, combined with the conventional SEO process, to deliver outstanding results to customers while pushing their business to greater heights.
At the announcement, Anew Media Group added that they offer additional services that help business owners identify opportunities in their industry while optimizing their business to snatch those opportunities and make the best use of them. Inviting business owners to leverage their array of services, the marketing agency's spokesperson added that they offer comprehensive SEO services that drive businesses to the top of the search engine result pages.
Anew Media Group also offers comprehensive website design and build services that deliver fast, highly responsive, and optimized websites that search engines and internet users will love. Taking advantage of their SEO knowledge, the team is able to finely craft websites that are secure, stable, and conversion-optimized.
Business owners can keep their audience engaged by contacting Anew Media Group for their blogging needs. Through their blogging services, business owners will be able to keep their audience informed, drive traffic to their website, and also answer the common questions on the minds of their customers. The agency's goal remains to create a network of loyal customers who are ready to spend.
Anew Media Group can also handle all SEO management needs, ensuring that businesses are spending their marketing budget judiciously and getting the most out of it. Get in touch with Anew Media Group via phone at (720) 740-2262 or visit their website. For more information, their office is at 3190 S Vaughn Way Suite 550, Aurora, CO, 80014, United States.
Media Contact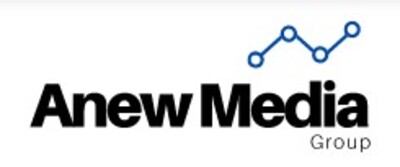 Company Name
Anew Media Group
Contact Name
Bradley Johnson
Phone
(720) 740-2262
Address
3190 S Vaughn Way Suite 550
City
Aurora
State
CO
Postal Code
80014
Country
United States
Website
https://www.anewmediagroup.com/local-seo-services-with-google-my-business