Naples, FL – Burzynski Elder Law offers a wide variety of elder law services through its licensed attorneys in Naples. The firm's elder law services include care coordination, protecting rights, estate planning, life care planning, asset protection, and more. They have an elder-centered approach that helps families respond to every challenge caused by chronic illness or disability of an elderly loved one. Their elder law services identify the present and future needs of the elderly to help their families locate appropriate care, and ensure high-quality care. 
Burzynski Elder Law has traditional asset-focused services like estate planning, asset preservation, and public benefits qualification, a Life Care Plan, among others. The firm's elder law services mobilize, organize and prioritize elder care plans. This process encompasses care coordination, family education, health care, and financial decision-making, care advocacy, crisis intervention, support, and other services. 
Burzynski Elder Law has a team of licensed and experienced attorneys who provide elder law services to families in Naples. The firm's attorneys are conversant with all state and federal laws that protect the elderly and their loved ones. They provide advisory, representation, and mediation services in elder law. 
"Burzynski Elder Law uses a model called the Elder Care Continuum to help families understand the natural progression of aging and its impact on a loved one's health, mobility, housing, and financial resources, Our Life Care Planning Services include care coordination to assist elders, and their families attain the highest quality of life given their circumstances. We have been practicing law in Naples since 1988, and we are committed to providing our clients with excellent elder law services delivered with compassion." 
The diversity in elder law services provided by Burzynski Elder Law ensures that they meet the varied needs that their clients and families have. The firm's established continuum allows clients to trace where their loved ones are and hire services that are effective in helping them presently and in the future. The attorneys do not only provide law services but take time to help their clients understand the needs of their aging family members for increased well-being. The company's staff is keen on developing positive long-term relationships with their clients through quality service delivery and transparency.
In addition to elder law services, Burzynski Elder Law offers guardianship and probate services. Their guardianship services cover incapacity, fiduciary, and guardianship. They help clients appoint trusted persons to make decisions for them when they lose the capacity to do so for themselves. The firm's private services help families evaluate and transfer the property of the deceased to their beneficiaries legally. 
Burzynski Elder Law is located at 1124 Goodlette Rd N, Naples, FL, 34102, US. For consultation and booking, contact their staff by calling (239) 434-8557. You can learn more about Burzynski Elder Law on their website.
Media Contact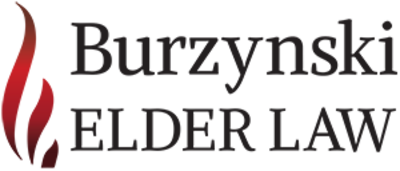 Company Name
Burzynski Elder Law
Contact Name
Jill Burzynski
Phone
(239) 434-8557
Address
1124 Goodlette Rd N
City
Naples
State
FL
Postal Code
34102
Country
United States
Website
https://burzynskilaw.com/