Lehi, UT – Canine By Design, a professional dog training company, offers affordable and effective solutions for behavioral problems in dogs of all ages. The company has over ten years of experience in the industry, and its 5-star customer rating speaks for itself. Canine By Design offers various services, including puppy, private, and service dog training. Their board and train program is one of the most popular, as it allows owners to drop their dogs off for a set period and have them return fully trained. Whether a client is looking for obedience training, potty training, or help with aggression issues, Canine By Design can help.
"Becoming a pet parent can be a fulfilling and wonderful experience. But sometimes, dealing with a dog's unwanted behaviors can be frustrating and overwhelming. That's where we come in. At Canine By Design, we offer professional dog training that can help your furry friend become the best version of themselves." Said the company's representative. For more information, go to Canine By Design website.
Any pet parent's joy is seeing their furry friend happily wagging their tail. But sometimes, a dog's natural behavior can get them into trouble – whether chewing on the furniture or getting too excited when guests come over. That's where Canine By Design comes in. The company offers professional and effective dog training solutions customized to a client's pet's needs. From basic obedience training like sit and stay to more advanced behaviors like heel, come, down, and off, the team at Canine By Design can help any dog – and their owner – learn the skills they need to live a happy life together.
For new pet parents, the arrival of a puppy is an exciting time. But it can also be a bit overwhelming. Canine by Design offers professional puppy training to help a client's new furry friend adjust to their home – and their family's routine. The company's experts will work with clients and their puppies to establish potty training, socialization, obedience, and other basic manners. By establishing in-home manners early on, puppies can avoid developing problem behaviors later in life.
With proper training, dogs can assist those with disabilities. Service dog training can be long and complex, but the results are worth it. Dogs can also provide search & rescue, detection (such as drugs or explosives), and therapy. So, for clients who want more than just a well-behaved pet, Canine By Design offers service dog training that they can customize to the client's specific needs.
Canine By Design is headquartered at 3499 N 350 W, Lehi, UT, 84043, US. Clients can contact the dog trainers at (801)-382-7557 or visit the company's website for more information.
Media Contact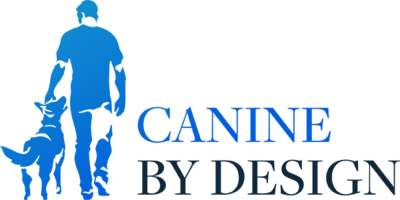 Company Name
Canine By Design
Contact Name
Jason Loong
Phone
(801)-382-7557
Address
3499 N 350 W
City
Lehi
State
UT
Postal Code
84043
Country
United States
Website
https://www.canine-by-design.com/