Chicago, IL. – August 2021
The family law firm Sterling Hughes grants Sarah Glees a $1,000 scholarship to attend Columbia College Chicago. Picked from applicants from all over the country, Sarah Glees is the winner thanks to her inspiring essay answering the question, "What makes a society a productive society?".
Sterling Hughes offers an annual scholarship to graduating high school seniors or college students of any year. Any student can apply as long as they plan to attend an accredited college or trade school in the coming year and provide the necessary information. Applicants are asked to send in their most recent transcript, a cover letter, and a 3-5 page essay.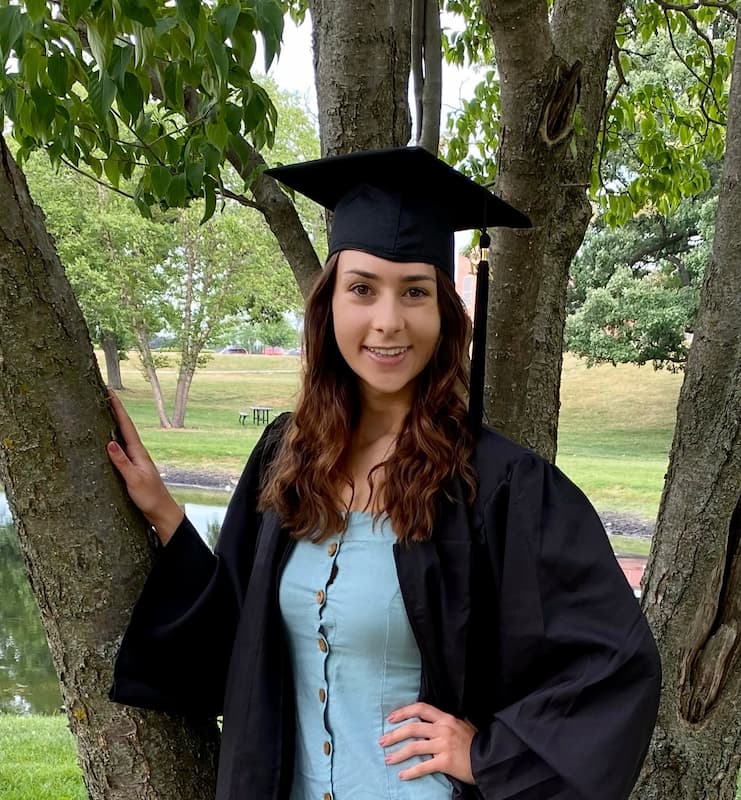 "Sterling Hughes believes in leading by serving, and our scholarship is one example of us putting that value into action. We hope our scholarship helps students reach their full potential," said Tony Karls, Sterling Hughes President and Co-Founder. 
In her essay, Glees analyzes the concept of tolerance and demonstrates its necessity within a productive society. She defines tolerance not just as accepting others but also putting yourself aside so you can understand their struggles and support them. She argues that "Societies are fragile and as a result, are something that needs to be taken care of." And to take care of them, we need to take care of each other.

Glees graduated high school from Dundee-Crown High School in West Dundee, IL, and she now attends Columbia College Chicago. Majoring in Film and Television, Columbia College offers a great program that will get her in touch with current industry professionals and set her up for success. Her studies will concentrate on screenwriting where she will put her writing skills to good use. 
ABOUT STERLING HUGHES
Sterling Hughes, LLC is a Chicago-based law firm that practices solely in family law. With over 3,000 satisfied client reviews, their attorneys serve the Chicago area in divorce, child custody, child support, property division, and spousal support cases. Sterling Hughes's mission is to empower clients, so they can find success in their family legal case. 
Media Contact
Company Name
Sterling Hughes, LLC
Contact Name
Anthony Karls
Phone
(312) 756-7878
Address
22 W Washington St, FL 15 #002
City
Chicago
State
IL
Country
United States
Website
https://www.sterlinglawyers.com/illinois/locations/chicago/