Closet & Storage Concepts is a growing brand that has seen unprecedented growth in the home improvement industry since 2020.  The franchise has installed over 1 million closet systems and is highly reputed as a leader in the closet design franchise business. This franchiser makes everything about starting a business much simpler by providing franchisees with the resources and support needed for the business. From the first day, this firm takes a hands-on approach to onboard its clients properly and provide them with additional support wherever needed. 
The firm's representative noted that their custom closet franchise partners don't have to worry about learning as they venture into a new business. This is because they provide all of their franchisees with two weeks of training at the company's headquarters followed by an additional two weeks spent at their own preferred location. Throughout this training period, as the process unfolds, the firm will acquaint franchisees with every bit of resources they need to start a custom closet business. They are trained in areas such as On-site Technical & Marketing, Business Administration, Operational Systems, Sales Procedures, Lead Generation, Financial Control, Design/Construction, and much more.
The franchise has created a collaborative and family atmosphere where its corporate team will go the extra mile to ensure every franchisee feels comfortable in their new business by continually visiting their clients and providing help where necessary. With this team effort, Closet & Storage Concepts truly value its franchisee's input and dedication to their business.
"Being a franchisee with Closet & Storage Concepts gives me the best of both worlds when it comes to business ownership. On one hand, the fact that it's a franchise opens the door to a level of brand recognition and corporate support that I wouldn't otherwise have. But there's also a tremendous amount of independence and the ability to run your business with a great degree of latitude."
Closet & Storage Concepts has been in business for over 30 years, with two decades offering franchise opportunities. Over the years, the firm has taken the opportunity to perfect its business models, establish good relationships within the industry, as well as grow a franchise network to over 10 territories all over the US. Being client-oriented,  Closet Storage Concepts ensures that its franchisees build unique confidence to see them through starting and running their own businesses.
This franchise has successfully provided full custom results and created tailor-made designs that meet the franchisee's needs. As a member of the International Franchise Association (IFA) and VET*FRAN, the firm can renovate any part of a home, including closets, laundry rooms, murphy beds, pantries, kids' furniture, home offices, garages, and home entertainment centers.
Visit the Closet & Storage Concepts website or get in touch with one of its representatives via phone at 8567334217 for more information on their franchise opportunities. 
Media Contact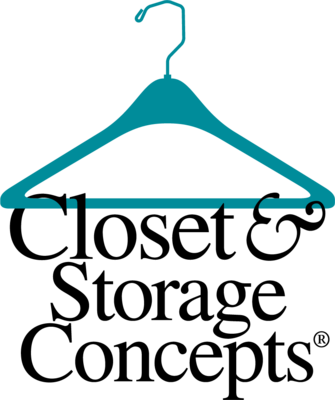 Company Name
Closet & Storage Concepts
Contact Name
Bob Lewis
Phone
8567334217
Country
United States
Website
https://closetandstorageconceptsfranchise.com/