Recent clinical approval of the first compstatin-based C3-targeted therapeutic for PNH treatment and the approval of a small-molecule, C5aR1 antagonist, for severe ANCA-associated vasculitis, have enhanced researchers' confidence in the discovery of complement-targeted drugs. Embracing the growing need for complement therapeutic services, Creative Biolabs launches a series of services to facilitate the progress of complement therapeutics, which are listed as follows:
* Soluble complement regulators
Assisting clients' sCR1 and CAB-2 projects based on a cutting-edge platform of soluble complement regulator services.
* Therapeutic antibodies
Offering diverse therapeutic antibody development services, such as C5 antibody and C20 antibody.
* Anaphylatoxin receptor antagonists
Developing anaphylatoxin receptor antagonists aimed at various complement components.
* Inhibitors of complement components
Providing custom inhibitors against various complement components based on specific project demands.
Anaphylatoxins C3a and C5a are the strongest modulators produced by the complement cascade and can trigger cell activation and inflammatory signaling when binding to C3aR (C3a receptor) and C5aR (C5a receptor), which are considered emerging targets for therapeutic intervention in many diseases because the overexpression of C5aR and C3aR have shown to associated with many inflammatory conditions and neurological disorders. Meanwhile, due to their advanced inhibitory capability toward receptors, receptor antagonists receive increasing attention.
"The clinical application of the C5aR1 antagonist made a breakthrough in the field of receptor antagonist development, which appropriately responded to our core services—anaphylatoxin receptor antagonists," commented the scientist, "and we are completely confident in our ability to support clients' projects because we have accomplished hundreds of successful programs." 
Embracing the promising roles of anaphylatoxin receptor antagonists in disease treatment, Creative Biolabs offers perfect anaphylatoxin receptor antagonist development services, as well as custom receptor antagonist development targeting a variety of complement components based on advanced development strategies and full-scale platforms, advancing the success of clients' complement therapeutic projects.
For more information about complement therapeutic services at Creative Biolabs, please visit https://www.creative-biolabs.com/complement-therapeutics/services.htm.
About Creative Biolabs
Creative Biolabs is a biologics company based in the US with a notable reputation in the industry. The company upholds its extremely strict scientific awareness and is committed to delivering the best complement therapeutic services, which makes Creative Biolabs stand out as a premier CRO. Meanwhile, to expedite client and partner research worldwide, Creative Biolabs devotes itself to custom project procedures to meet clients' needs, as well as full-scale development services and timely after-sale services at competitive prices.
Media Contact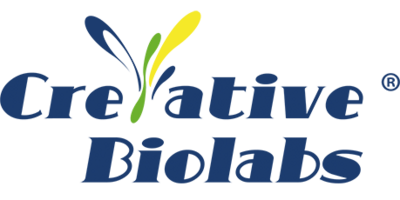 Company Name
Creative Biolabs
Contact Name
Candy Swift
State
New York
Country
United States
Website
https://www.creative-biolabs.com/complement-therapeutics/services.htm