Largo, Florida – Men, women, and children benefit from advanced cervical chiropractic care offered at Dr. Duyen Ngo Chiropractic – Upper Cervical Chiropractor clinic in Largo, Florida. The inability to turn the head and neck, tilt it from side to side, or bend it forward and backward may indicate the upper cervical bone being dislodged from its rightful position. When this happens, getting proper upper cervical chiropractic care offered at Dr. Duyen Ngo Chiropractic – Upper Cervical Chiropractor is paramount. The doctors are keen to evaluate the patient's medical history and run a series of tests, including x-rays, to assess true misalignment and gain insight into the patient's misalignment pattern. The clinic has a resident Advanced Orthogonal Doctor making it one of the most advanced chiropractic treatment centers offering upper cervical care using an Advanced Orthogonal procedure. 
Upper Cervical Care has helped many patients to experience a better quality of life and enhance mobility without taking numerous addictive pain medications and injections. The treatment procedure does not offer a band-aid solution to pain but rather gets to the root cause of the problem by properly aligning the Atlas Vertebra to solve headaches, vertigo, neck and back pain, and migraines. The procedure is gentle and precise and aims at getting the atlas bone back into alignment.
Dr. Duyen Ngo Chiropractic – Upper Cervical Chiropractor also offers other medical services such as Massage Therapy and additional therapies for pain relief to patients in Largo, Florida. The additional therapies encompass Intersegmental Traction, Cold Laser, and Reverse Gravity Traction. The additional therapies assist and speed up a patient's healing process when offered alongside advanced chiropractic care. A patient said, "I have been to many chiropractors, physical therapists, and upper cervical chiropractors that did not bring me consistent pain relief. In fact, some of them made my pain worse. Dr. Ngo is the only largo chiropractor I have gone to that keeps me almost pain-free, which I have not been for 20 years. Upper Cervical done correctly really works."
The team of highly qualified and experienced medical professionals led by Dr. Duyen Ngo aims to provide patients with the best medical care possible. They use their expertise to offer patients personalized treatment plans that best fits their symptoms. For instance, the clinic's Massage Therapy treatment focuses on holistic healing and connects the patient's physical, mental and spiritual well-being. It uses various techniques that work the joints and soft tissue, which improves the supply of nutrients and oxygen to the muscles. This, in turn, activates the body's natural ability to heal itself, and increases wellness and relaxation. The treatment includes myofascial release, cranial-sacral, neuromuscular, joint mobilization, and home exercise.
To learn more, visit Dr. Duyen Ngo Chiropractic – Upper Cervical Chiropractor website or call (727) 519-0200 to speak to a customer representative. The clinic is located at 13119 66th Street N., Largo, FL, 33773, USA.
Media Contact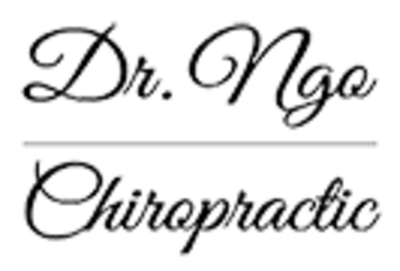 Company Name
Dr. Duyen Ngo Chiropractic – Upper Cervical Chiropractor
Contact Name
Dr. Duyen Ngo
Phone
(727) 519-0200
Address
13119 66th Street N.
City
Largo
State
FL
Postal Code
33773
Country
United States
Website
https://www.drngochiropractic.com/