San Francisco, CA – RemitFinder is on a mission to make remittance fast, seamless, and easy by providing up-to-date information about the best remit rates that give everyone the most for their hard-earned money. With RemitFinder, more people can now explore the different options available to them, consider the pros and cons, and find the perfect value for money sent back home.
Welcoming freelancers, brands, businesses, and individuals to its website, RemitFinder focuses on all top-tier currencies in demand, ensuring that visitors find the right currency pair and information to make their next remittance seamless. By using the website and their convenient mobile app, more people will not only get more from their money but will also actively eliminate the stress and hassles involved in the entire process.
"With ever-changing exchange rates and numerous money transfer providers to choose from, it can get hard to find the best rate for your money transfers when you want to send money home to your loved ones. RemitFinder helps by comparing exchange rates from various providers, so you do not have to search rates manually. You can also set up free custom alerts to get notified of the latest exchange rates," said the company's spokesperson.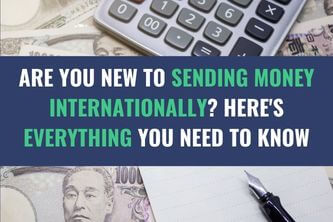 Anyone actively looking to find the best remit rates possible will enjoy access to pulled from over 35,000 remittance corridors, over 100 banks, service providers, and money transfer operators, and more. With the platform, users get a chance to securely and quickly search and compare money transfer rates from various banks, companies, and money transfer operators while getting accurate data all in one spot. More than this, RemitFinder makes it easy for users to stay updated anywhere through its multichannel and mobile app presence. Users are encouraged to download RemitFinder's mobile app to stay updated on the go or can visit their website via their smartphones, tablets, or desktop computers to get the needed information.
RemitFinder goes the extra mile to make Sending Money Internationally for Free easier by providing ratings and reviews to users based on the community's experience with money operators, banks, and companies. These ratings and reviews help users select the best rates and remittance companies based on the community's honest opinion and experience.
Visitors can also explore the blog section to learn more about remittance abroad and how to incur fewer fees in doing so. The website also offers an FAQ section that answers some of the common questions users may have about sending money to family and friends across borders. 
Find the best remittance rates using RemitFinder. Visit the website to get started or call (925) 238-3738 for more information. The company is headquartered in San Francisco, CA 94105, US.
Media Contact

Company Name
RemitFinder
Contact Name
RemitFinder
Phone
(925) 238-3738
City
San Francisco
State
CA
Postal Code
94105
Country
United States
Website
https://www.remitfinder.com/