St. Petersburg, FL – Forest Air Conditioning & Heating believes that effective comfort starts with reliable products and trained technicians. The company is home to fully licensed professionals who are passionate about upgrading, fixing, and maintaining HVAC systems. Since its inception in 1994, the company has enabled occupants of homes and offices to enjoy high standards of comfort in extreme hot and cold weather. 
Their same-day service appointments allow clients to consult with the team when they notice defects with their HVAC equipment. During the consultation, they provide professional advice and practical solutions to restore function in homes/businesses. To offer high-quality products and efficient services, Forest Air Conditioning & Heating has partnered with highly reputable brands to access the latest innovations in HVAC technology. The company works with Trane, York, Mitsubishi, Daikin, and Goodman to provide ac repair St Petersburg FL, preventative maintenance, emergency breakdown repairs, and retrofitting services. 
Many property owners often miss the warning signs of their AC systems, especially during times of heavy use. Scheduling an AC repair service with Forest Air Conditioning & Heating when there's weak airflow, warm air, increased humidity, or loud noises can prevent system failure. Regardless of the type/brand of AC systems, ductless mini splits, or heat pumps, the certified technicians provide quality repairs. They're skilled at troubleshooting AC problems fast and offering guidance for replacing parts/AC units. 
Whether clients notice a minor reduction in home comfort or a breakdown of their AC systems, they can receive 24/7 emergency repair services. Additionally, Forest Air Conditioning & Heating performs regular AC maintenance to prevent equipment breakdowns, extend the life of a system, save energy, reduce major repair costs, and lower overall home cooling expenses. During maintenance, the technicians start with a careful, detailed inspection of all working components of a system and perform cleaning/adjustments as needed. They measure airflow, tighten loose parts, test thermostats/controls, inspect refrigerant levels, lubricate motors, and perform adjustments/minor repairs. 
As a family-owned business, the team aims to meet and exceed the expectations of their clients without compromising on comfort, compassion, respect, or understanding. They offer a variety of benefits and conveniences to make life easier, not harder. With more than 80years of combined experience in the industry, the team has extensive insight into heating, cooling, equipment, and air quality issues. Additionally, the HVAC company prioritizes the safety of all clients, which is why management performs rigorous drug testing and background checks on the technicians. 
Whether they repair an existing AC system, provide new system installation, or perform routine maintenance, their services are individualized to the requirements of the homeowner. To learn more about their ac repair services, call 17273395533 to speak to a technician or visit their website. Forest Air Conditioning & Heating is located at 2990 32nd St S, St. Petersburg, FL, 33712, US. 
Media Contact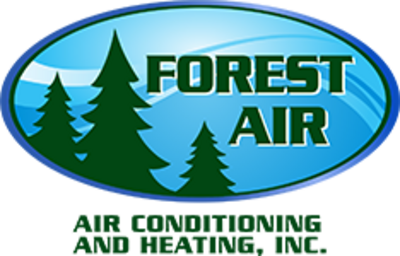 Company Name
Forest Air Conditioning & Heating
Contact Name
Danny Jovanovic
Phone
17273395533
Address
2990 32nd St S
City
St. Petersburg
State
FL
Postal Code
33712
Country
United States
Website
http://www.forestairac.com/