Freya's Laser & Body Sculpting has a wide range of beauty treatments to help revitalize, restore, and rejuvenate the face and body. The beauty spa begins its treatments with a free in-person consultation which includes a body analysis to determine the condition of the face or body before treatment. The consultation also involves a discussion of clients' aesthetic goals, vision, and concerns. The staff guides clients in setting face and body goals and recommends the best treatment to help them achieve them. The sessions break down the expected timelines and provide an approximate cost of the treatment plan to allow clients' prior financial planning. 
The beauty spa administers its treatments on an appointment basis only and has an online booking service and the option to make appointments on call. Their body treatment options include those that help to sculpt, tone, slim the body, improve circulation, reduce stress, and more. Their methods include using LED Light Therapy, wood therapy, organic herbs, clays, and rich essential oils. Some of the body treatments are body contouring, electrical muscle stimulation, cupping therapy, infrared sauna blanket, and more.
Freya's Laser & Body Sculpting has customized facial treatments that cater to all skin colors and types. Their treatments help to reduce the effects of aging, the appearance of spots and acne, enlarged pores, and stretch marks, among others. Their face therapies include hydrafacials, microdermabrasion, oxygen therapy, facial cupping, radiofrequency therapy, IPL, scar reduction, facial contouring, and more. 
Treatments are administered by a team of trained and experienced professionals. They use high-quality products, advanced technologies, and modern tools and equipment in diagnosis and treatment. The staff updates their techniques to incorporate new, evidenced methods that are helpful to clients' skin and body. 
The beauty spa representative had this to say about their services, 
"Here at Freya's, we believe that we too are divine! We are all gods and goddesses, and with a gentle dose of Freya's magic, we can transform into a more refined and rejuvenated version of ourselves. Come and experience the magic of Freya!"
The staff at Freya's Laser & Body Sculpting focuses on fulfilling clients' needs and creating a friendly environment where clients can relax and express themselves. They take time to educate each client and continually track progress to ensure the treatments are working as expected. 
In addition to face and body treatments, Freya's Laser & Body Sculpting offers laser hair removal. Their hair removal procedure is a repeat treatment that can permanently reduce hair by up to 90% by destroying hair follicles. 
Freya's Laser & Body Sculpting is located at 3128 N. Tani Rd #1, Prescott Valley, AZ, 86314, US. For consultation and booking, contact their staff by calling 19289101810. Visit the company website to follow Freya's Laser & Body Sculpting and know more about their free consultation and body analysis for face and body treatments. 
Media Contact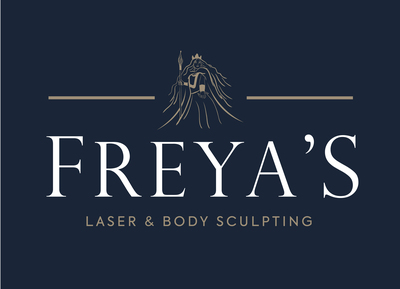 Company Name
Freya's Laser & Body Sculpting
Contact Name
Anna S. Hammerle
Phone
19289101810
Address
3128 N. Tani Rd #1
City
Prescott Valley
State
AZ
Postal Code
86314
Country
United States
Website
https://freyaslaser.com/