Thailand – Index Skateboarding offers reviews on the best electrical skateboards available. Moreover, this electric skateboarding website has a team of experts who share tips, guides, and tricks for a smooth and more enjoyable riding experience.
Index Skateboarding have done a review of the Possway T3 that was recently launched. The product is part of the manufacturer's line of electric skateboards, including the T2 and the V4, which are ideal for kids, students, and newbies learning to ride electric skateboards from scratch. The T3 takes things up a notch to target more intermediate riders. Possway is emerging as one of the manufacturers offering the best specifications and value for money.
This new model is similar to its predecessor, the T2, and has better performance in terms of top speed and better range. It is priced below $500, and you can save even more by using the discount code 'INDEX' at checkout. The T3 model stands out for its large 105mm cloud-style wheels, which aligns with the current trend of newer models having larger motors to produce more torque for a more fun and comfortable ride. Another feature that makes the T3 electric skateboard unique, as observed by the reviewers, is its slight concave deck with an elegant finish of 8 Ply Canadian Maple and one Bamboo layer. The brand's logo is centered in the middle of the board to enhance its appeal.
Index Skateboarding's team took a test ride on the T3 skateboard, and the outcome surpassed the official figures of 28mph to 32 mph. The test-ride specialists further noted the smooth and easy-to-handle acceleration of the skateboard. Unlike other boards, this model does not jerk when accelerated too hard, making it ideal for those still improving their electric skateboarding skills. They also tested the brakes, which responded well and are adjustable to different brake strengths. The board can handle a hill climb with up to a 25% gradient.
The new T3 electric skateboard has a mileage of 20 miles when fully charged, thanks to a large battery that is easy to swap in and out. Possway has also added an external battery charge display feature providing riders with a stress-free experience. With an IP65 water resistance rating, the T3 skateboard can handle light rain making it conducive to riding on road surfaces with small puddles. Other notable features include a cruise control and auto turn-on function.
Accessing products from China and other Asian countries tends to be a challenge for most buyers, and often includes poor after-sale services. Possway has managed to address these challenges by stocking its products in warehouses throughout the United States, which offers fast delivery between 3 to 7 days.
Index Skateboarding noted, "If you're looking for a discount code to save on your new Possway T3, you can insert coupon code "INDEX" at checkout on the Possway website when you go to make your purchase. This promo code will give you a saving of $15 off the already great value price for this electric skateboard."
Index Skateboarding is headquartered at Chiangmai-Lampang Superhighway, Chiang Mai, Chiang Mai, 50300, TH.
Media Contact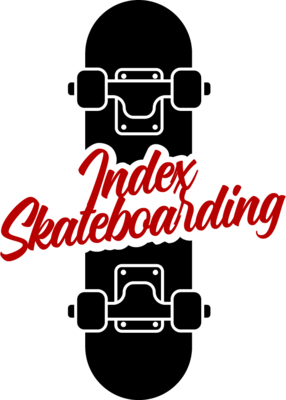 Company Name
Index Skateboarding
Contact Name
Jay Martin
Address
Chiangmai-Lampang Superhighway
City
Chiang Mai
State
Chiang Mai
Postal Code
50300
Country
Thailand
Website
https://indexskateboarding.com/