QUX has announced its new product, the Light Beam Full Spectrum LED Grow Light. The newly announced product has been designed to be both user-friendly and energy-saving. Consumers can buy the entire set containing three light bulb heads and using 9 watts of power combined. The new product has been designed for farmers, plant lovers, etc. interested in an environmentally and cost-friendly way of growing their plants indoors.
Announcing the new product, the company's spokesperson noted that the Light Beam Full Spectrum LED Grow Light comes with a USB plug which makes it more user-friendly and versatile. Customers can also leverage the product's cutting-edge smart interfaces with USB ports and its smart design with 30 LED bits on each ring.
Going in-depth into the specifications of the grow lights for seedlings, the QUX spokesperson said: "It requires an input power of 1 or 2 A to simulate daylight or produce a pinkish-blue glow. The ideal distance between the light and the plant is 5 to 15cm, however, 15 to 35cm will also work. Additionally, a 250-mm acrylic stand is available to support the three rings. The heads can still be arranged in a triangle and zigzag patterns. This grow light can be used on a desk, tabletop, or countertop."
The QUX spokesperson added that plant parents and owners who choose this product can expect exceptional performance as well as energy-saving advantages. The company also offers other product options to plant parents looking to boost their indoor plant performance. The company's LED Plant Grow Lamp Light with a Timer Switch USB is also available to customers. This product is designed so users can control the environment and expose their plants to the perfect conditions for ultimate growth and nourishment. The grow light contains 49 LED piece rings that consume 5 watts of energy and presents over 50,000 hours lifespan. Users can rest assured that the product consumes just 200ma at 12V for a 35cm2 grow area and power output is through a USB plug for convenience and accessibility.
Customers are also welcome to browse the company's full inventory with product options line Single ring G2 with Timer Switch USB small size LED Plant growth lamp light, Angel Three Rings grow light Dc5v USB Phyto lamp, Single ring AT Version with Timer switch USB, and more.
QUX is committed to expanding its product inventory to cater to the needs of more plant owners worldwide. Visit their website to start shopping.
Media Contact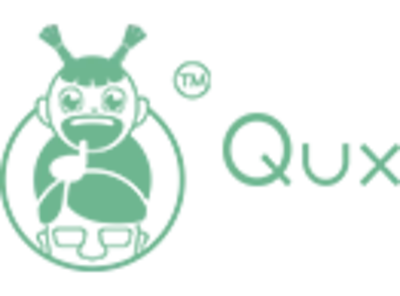 Company Name
QUX
Contact Name
Simon He
Address
1st Floor, Block 6, Jingrong Plaza, Jitai Road, Shuangliu District
City
Chengdu
State
Sichuan
Postal Code
610095
Country
China
Website
https://quxplantlight.com/