Phoenix, AZ – Phoenix's award-winning company, Jet Pet Resort Phoenix is taking things to the next level. The institution has hired animal-loving and skilled pet care specialists to offer the best care possible with integrity and professionalism. Jet Pet Resort Phoenix recently shared that they continually offer on-the-job training to keep up with the changes in the pet care industry and to ensure a premium dog boarding and cat hotel experience.
"Our resort grounds were built with safety as a priority. Along with that, our play areas are laid out to reduce anxiety and minimize unnecessary stimulation in order to provide the best stay for your pet. Beyond your average cat and dog boarding kennel, Jet Pet Phoenix features 13,000 square feet of indoor and outdoor boarding, courtyards, lounges, and spa amenities." Said the company spokesperson.
Jet Pet Resort Phoenix is designed to satisfy the needs of the canines and provide peace of mind to the owners. The resort's interior floors are covered in a special epoxy flooring system which is especially comfortable and gentle for dogs' joints and feet. The non-porous finish also keeps unwelcomed bacteria from taking residence. Additionally, there are separate outdoor play areas for smaller and larger dogs that allow for health-enhancing, safe, supervised play sessions, and spacious indoor shower and grooming areas allow the company's specialists to be able to handle even the largest dogs easily.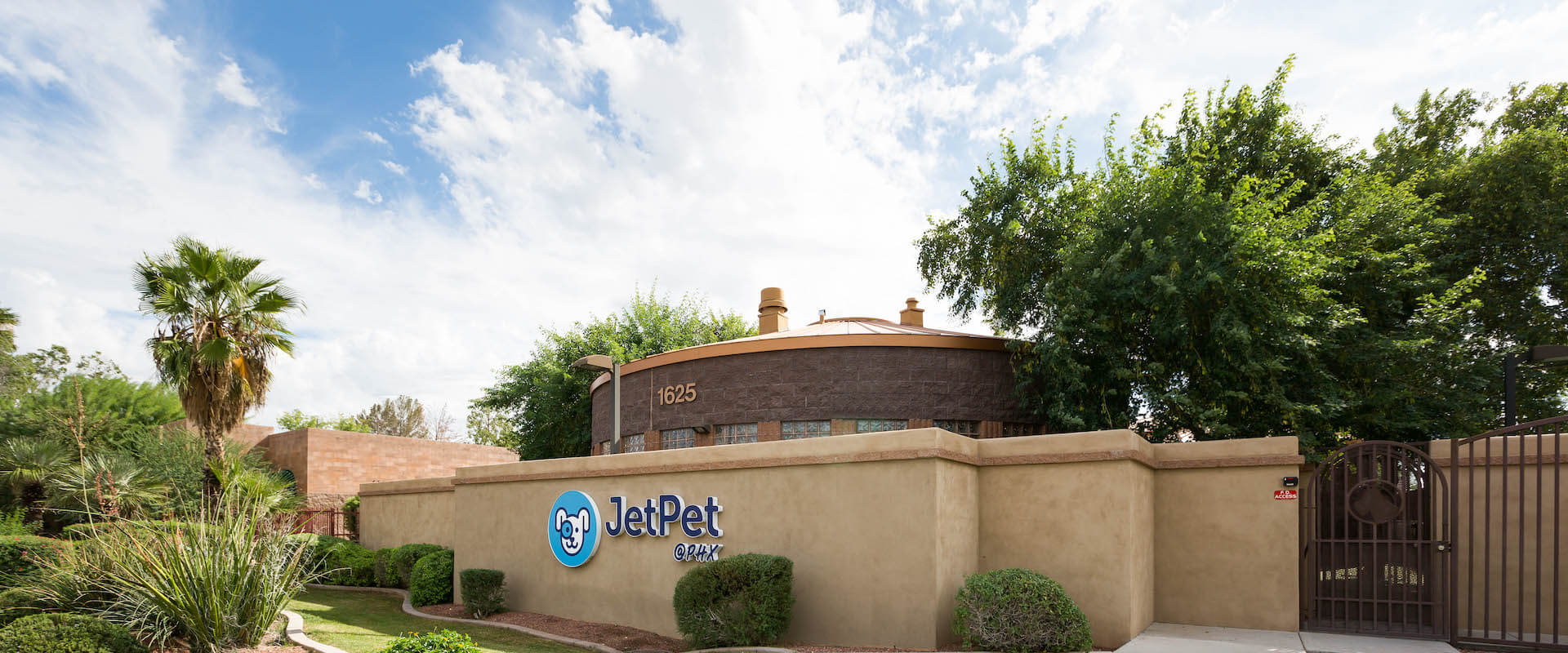 Jet Pet Resort Phoenix made its debut in the dog boarding and daycare industry in 2009. The company has grown rapidly, with huge attractions being the proximity to easy transportation. 
The dog training company has made it relatively easier for clients to access a number of services, including overnight pet care in the comfort of the company facilities, daytime pet care, drop-in visits – For potty breaks, quick play dates, and litter box cleaning for cats, among other services.
The company was crowned the winner of the 2016 Phoenix Small Business Excellence Award and has been consistently ranked among the highest-performing in terms of customer satisfaction. Jet Pet Resort Phoenix has grown to become an award-winning, 13,000-square-feet indoor and outdoor resort for dog daycare and boarding. The space features live webcams and a fully equipped playground, and pools with artificial grass and canopies for shade.
 Jet Pet Resort Phoenix is under the leadership of Meghan Zirk. Meghan has over 10 years of experience in the pet hospitality industry. She strongly believes that taking care of the furry animals is the key to enhancing the collective well-being of families all over Phoenix and its surroundings.
For more information about the Phoenix dog boarding resort and related services, visit the company website. Any additional questions and inquiries can be communicated directly by calling 602-265-8245. Jet Pet Resort Phoenix is located at 1625 E Osborn Rd, Phoenix, AZ, 85016, US.
Media Contact

Company Name
Jet Pet Resort Phoenix
Contact Name
Jet Pet
Phone
602-265-8245
Address
1625 E Osborn Rd
City
Phoenix
State
AZ
Postal Code
85016
Country
United States
Website
https://jetpetresort.com/us/locations-rates/phoenix-phx/