Nashville, TN – Ketamine, which has previously been known as both a recreational drug and a powerful battleground anesthetic, has a new function. Within the last few decades, healthcare researchers have found more than anecdotal evidence that ketamine is effective at treating certain mental health crises. Ketamine for depression, which is available at Nashville-based Complete Ketamine Solutions, is effective around 80% of the time.
Ketamine has long been used as a dissociative anesthetic. It is considered a safer alternative to certain sedatives, especially for children. However, it's also used to treat certain mental illnesses. Ketamine for depression can relieve symptoms, and may even help reduce suicidal predisposition.
Ketamine is fast and effective. While the vast majority of prescription antidepressants can take weeks or months to take effect, the effects of ketamine begin to show almost immediately. And when combined with other forms of therapy, ketamine may have the power to help people take greater control over their overall mental health.
According to providers at Complete Ketamine Solutions of Nashville, there are two types of ketamine for depression. These are racemic and esketamine. Racemic ketamine is given as an IV infusion. It has been approved by the FDA for more than two years as a general anesthetic. It is also used in an off-label capacity to treat depression and pain.
Esketamine has made waves throughout the medical community more recently. It utilizes a single ketamine molecule and is used as a nasal spray.
The vast majority of research on ketamine for depression revolves around the infusion form. Each form of ketamine works differently than the other. The delivery method, dosage, and side effects may also be different.
Although ketamine has shown great promise for depression, the exact mechanism by which it works is not fully understood. What researchers do know, however, is that using ketamine in a clinical setting allows the brain to regrow neural connections that may have been lost because of trauma or stress. Ketamine binds to NMDA receptors. In doing so, the medicine allows the brain to produce glutamate, which activates AMPA receptors. This series of events triggers the release of molecules that allow neural pathways to communicate once again. This process is known as synaptogenesis.
Complete Ketamine Solutions providers explain that ketamine has very few side effects. They are worth noting, however, and include nausea, perceptual disturbances, feelings of floating above the body, and high blood pressure. Typically, changes in the perception of reality are only present during an active infusion.
Intravenous ketamine is given in very low doses. Although it has some addictive properties, it is considered less of an addiction risk than opioids. Healthcare providers take patients' substance abuse history into account when providing and administering ketamine for depression. Individuals with existing high blood pressure or a history of opioid addiction may not be a good candidate for ketamine therapy.
Ultimately, Complete Ketamine Solutions recommends ketamine for depression in the vast majority of patients. It is a safe and effective alternative for people who don't respond to traditional antidepressants, counseling, or psychotherapy. There are no standards in the world of ketamine treatment, and each clinician relies on their own experience and knowledge to prescribe, administer, or stop ketamine treatments.
Complete Ketamine Solutions of Nashville is currently accepting new patients. With more than 6000 infusions complete and 24/7 provider access, those seeking ketamine for depression can rest assured they'll receive a positive, nonjudgmental healing experience in a secure location.
Media Contact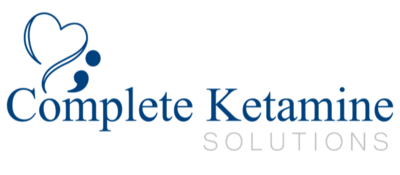 Company Name
Complete Ketamine Solutions Nashville
Contact Name
Clint Fletcher
Phone
(629) 203-7118
Address
1916 Patterson Street #208
City
Nashville
State
TN
Postal Code
37203
Country
United States
Website
https://www.completeketaminesolutions.com/