San Diego, CA – As the summer comes to an end and fall approaches with it come many more pests than unprecedented. One of the leading U.S pest control companies, Mission Pest Control, can help keep pests at bay through several tips and effective treatment methods that can also prevent unwanted future infestations. 
"As a locally run business, Mission Pest Control is dedicated to providing the most effective and safest ways to protect and service your home. Our daily employee training to our field and office team members allows Mission to be both experts in pest control and leaders in our industry," said the company spokesperson.
Mission Pest Control aims to help people enjoy their homes. With the fall season around the corner, it is expected that there will be an increase in pest activity, and the company has recognized the most common pests during the season as ants, spiders, roaches, wasps, and rodents. These identified pests are generally obvious and disruptive to homeowners necessitating the need to seek backup from professionals. 
Mission Pest Control understands that as the seasons change, people will begin to encounter more pests. While these pests may be merely regarded as a nuisance, Mission Pest Control is on standby to protect homeowners and their families from the potentially harmful effects of these pests. Their treatment methods are safe, effective, and environmentally friendly.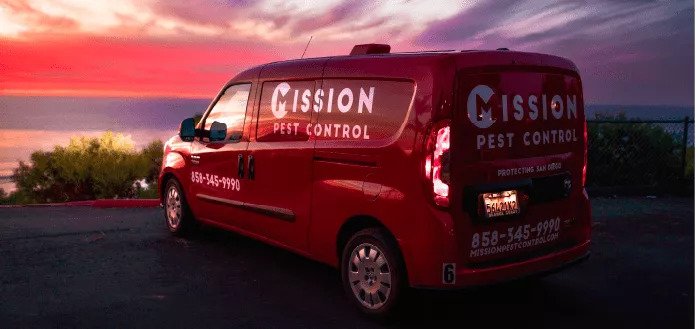 Mission Pest Control professionals are trained to spot pest issues in advance and are skilled at developing seasonal and customized protection plans and solutions that are tailored to the specific needs of a home or business. The professionals believe that catching problems early is one key to preventing serious issues. For this reason, the company advises clients to keep an eye out for pest droppings, holes, or bite marks in food packages, as well as black specs on the walls, as these are all signs that could suggest there's a larger infestation.
With the mission of helping people enjoy safer homes and backyards not only during the warm months but also throughout the seasons, the experts at Mission Pest Control recommend professional assistance, regularly scheduled treatments, and general hygiene.
Mission Pest Control is a locally owned and operated business providing customized treatments per clients' needs in the Southern California area and its surroundings. The pest control company brings over 12 years of servicing experience and strong work ethics to homes and businesses in the area. Mission team members are always dedicated to preventing and managing pests.
Mission Pest Control is located at 9863 Pacific Heights Blvd Suite B, San Diego, CA, 92121, US. For the ultimate fall pest prevention services and more information about how to keep these common pests out, visit the company website at missionpestcontrol.com. For service requests or any other additional questions, call (858) 345-9990.
Media Contact

Company Name
Mission Pest Control
Contact Name
Caleb Raymond
Phone
(858) 345-9990
Address
9863 Pacific Heights Blvd Suite B
City
San Diego
State
CA
Postal Code
92121
Country
United States
Website
https://missionpestcontrol.com/