Rancho Cordova, CA: Like in other real estate markets in California, buying a home in Rancho Cordova means applying for a home loan. Mortgage Consultants Group assists clients in finding an ideal home loan based on their goals and needs. The first step towards home investment and building wealth is consultation. During the one-on-one meetings, the team listens to the client's financial goals (in detail) before matching them with an ideal product. 
Mortgage Consultants Group recommends loan products based on different factors such as their age, the type of home they are interested in, location, and whether they have served in the armed forces. For first-time home buyers, there are a few options available due to real estate dynamics. To ensure they get favorable terms and make wise decisions, the mortgage broker Rancho Cordova explains each product's pros and cons. 
Clients looking for a low down payment, affordable rates, and easy credit qualifications can opt for the FHA product — backed by the Federal Housing administration. If they are interested in moving to rural California, Mortgage Consultants Group helps them find an ideal USDA mortgage backed by the US Department of Agriculture. However, for clients looking for loans not backed by any government agency, the brokers assist them in finding other conventional loan products with favorable terms.
Mortgage Consultants Group also helps clients interested in refinancing to improve the existing loan product or reduce interest rates. The mortgage brokers help them find the best route to achieving their goals, such as recommending ARM if they are on a fixed-rate loan. They are also conversant with other elements (and trends) of refinancing, such as the role of mortgage insurance in seeking refinancing options. The team further assists the client in the application and understanding the dos and don'ts in underwriting, inspecting, and closing.
In addition to offering various lending products (including specialty loans), the company ensures the engagements with the clients are warm, personalized, and inviting. For example, the client receives rapid communication and guidance during the loan application process and after. Thanks to the open-door policy and lifetime support (as the client pays off their mortgage), the mortgage consultants make the journey to homeownership free of errors. 
When speaking about the Mortgage Consultants Group's hands-on approach when dealing with people buying homes, one client noted: "I explained my goals and was presented with multiple options. Brian and his team made the process stress free and were well executed. Any questions or concerns I had were quickly addressed."
Mortgage Consultants Group is located at 2200 Sunrise Blvd #168, Rancho Cordova, CA, 95670, US. Clients planning to buy a home or refinance an existing home loan can contact the company at (916) 669-1682. Visit the website for more information.
Media Contact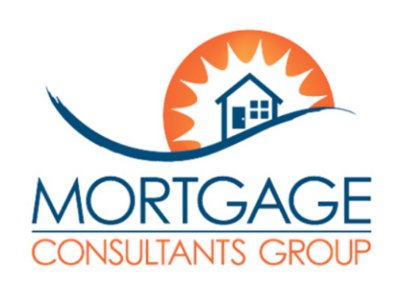 Company Name
Mortgage Consultants Group
Contact Name
Brian Musket
Phone
(916) 669-1682
Address
2200 Sunrise Blvd #168
City
Rancho Cordova
State
CA
Postal Code
95670
Country
United States
Website
https://www.mortgageconsultantsgroup.net/