Nashville, TN – Nashville-based Clear Link Systems believes that no business owner should have to worry about theft or unlawful intrusion. Unfortunately, it's easy for criminals to simply slip through the front door of some businesses. Business owners throughout Middle Tennessee are urged to look at both physical and digital security as their once small town inches closer to the top 20 large cities in the United States. (As of 2022, Nashville ranks number 23)
While the growth throughout Music City has been great for businesses, a population surge also brings crime. Clear Link Systems explains that access control limits physical access to business owner's buildings and campuses. Digital access controls, which include things like passwords and multi-authentication processes, work the same way for online assets and information.
If business owners wonder how access control works, it has five main components. The first of these is authentication. Representatives from Clear Link Systems explain that the authentication process validates someone's identity. They might, for example, verify log-in credentials from a swipeable card to ensure access is still available to this individual.
Another important component in the access control process is manual authorization. The system administrator will be responsible for noting who has access to what. For example, not everyone needs to enter the warehouse storage facility, while all employees likely need to be able to come through the front door.
Once access is granted and authenticated, employees can then freely enter and exit the building. However, all access control systems must be continually managed and audited.
Depending on the industry, access control may even help business owners maintain regulatory compliance. For example, if the business is in the health information business, restricting people's access to the records department can help business owners maintain compliance with HIPAA. If one is seeking SOC 2 assurance, auditors may deeply scrutinize the digital access controls.
There are many different platforms, including attribute-based access control and role-based access control. An attribute-based access control system, or ABAC, is mostly utilized in an online setting. This type of access management system confirms attributes, such as age or geographic location. A role-based access control system offers different tiers of access depending on the individual's role within the organization. This is common in corporate and military environments where not everyone needs to know the deepest darkest secrets of how things work. One can find out more about the different types of platforms available by Googling "access control near me."
Ultimately, Clear Link Systems simply wishes to caution Nashville-based business owners that all businesses in the area are at risk of physical and digital security breaches. It's best for the entire community if all business owners take measures now to keep their assets and employees safe. Access control is just one way this can be achieved, but it is most business owners' first line of defense against an ever-increasing threat.
Clear Link Systems, Inc. operates throughout the Nashville and Middle Tennessee area. If business owners are looking for a better way to improve their business's internal security protocols, look no further than Clear Link. They offer network access, off-line access, and web-based access control system installation.
Media Contact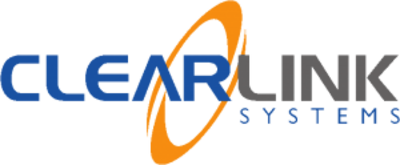 Company Name
Clear Link Systems, Inc.
Contact Name
Brandon Valich
Phone
615-690-2500
Address
5211 Linbar Dr Suite #500
City
Nashville
State
Tennessee
Postal Code
37211
Country
United States
Website
https://www.clearlinksystems.com/