Canton, OH – The team of professionals at No-H2O Canton recognizes that time is precious and people are extremely busy these days, making it difficult and undesirable to carve out time for regular washing and detailing maintenance of their cars and is bringing to Hall of Fame Village and surrounding areas, an assortment of on-demand mobile services to right to the client's doorstep.  
Recognized by a legion of distinguished international brands around the globe, this forward-looking waterless car wash system brought to Canton by No-H2O saves more than 30 gallons of fresh water per wash, allowing the people of Hall of Fame Village to join the hordes of others in making a positive impact on the environment through water conservation with every wash.  
The world leader in waterless car care, No-H2O Canton uses biodegradable products that emulsify dirt particles so they are able to be safely absorbed into microfiber cloths without risk of damage or abrasion while providing a protective finish designed to help keep vehicles clean twice as long as the common traditional water was. The best part of this state-of-the-art system is that the mobile option allows clients to truly multitask, eliminating drivetime, lines, and idle waiting.   
No-H2O Canton defines convenience, bringing innovative mobile detailing in Hall of Fame Village directly to the client. With an easy to download, user friendly app, clients can schedule a car washing or detailing from anywhere, anytime of day or night from a favorite device.  A team of competent and qualified technicians are dispatched to the scheduled location to fulfill the requested appointment, a process that typically takes around 45 minutes +, depending on service selection. 
Launched in Dublin, Ireland, in 2007, No-H2O is the first company to build a custom-fit, on-demand, in-house app for car washing and auto detailing. Since its inception, the company has proven its innovation and supplied waterless products in Europe, the US, and more around the world. This innovation has led the company to be named franchisor of the year and one of the world's fastest-growing car wash franchises by reputable associations.
The No-H2O Canton team defines high quality service, doing whatever it takes to deliver clean and shiny cars in an efficient and timely manner.  Central values of honesty, hard work, and unity is why they've earned a reputation for thinking outside of the box, safeguarding water resources for the generations after them, and providing customer-focused services. 
To schedule on-demand car wash and detailing services in Hall of Fame Village and learn more, click here, or call (330) 227-4757 to speak to one of No-H2O Canton's trained experts.
Media Contact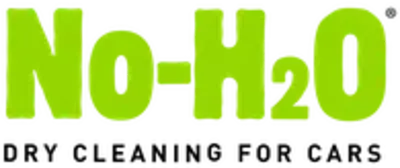 Company Name
No-H2O Canton
Contact Name
Doug Ross
Phone
330-227-4757
City
Massillon
State
OH
Postal Code
44646
Country
United States
Website
https://noh2o.com/auto-detailing-canton/