Convenient and performance-based service sets this car washing experience apart. With a system that's better for busy clients and the environment, No-H2O Dallas is advancing the way people see mobile detailing in Addison and surrounding areas. Administered by skilled service specialists,this innovative system uses virtually no water.  
Addison, TX – People invest a lot into their cars and finding the time for washing and detailing is difficult. The professional team at No-H2O Dallas understands its clients needs, the pride a beautiful clean car brings to people in the Addison area and brings an array of on-demand mobile services to the client.  
Paired with 10 years of experience and the approval of trusted brands around the world, this innovative waterless car wash system brought to Dallas by No-H2O has saved more than 35 gallons of fresh water per wash and leaves cars cleaner than one can imagine. Because of this state-of-the-art system, people in the Addison area can care for their cars without compromising the environment.   
Top-notch and eco-friendly, No-H2O Dallas uses scientifically formulated materials products to emulsify dirt particles and make them easy and safe to absorb with microfiber cloths, without any risk of scratching or damaging a car's interior or paint, and provides a protective finish that repels the rain and dirt for twice as long as traditional washes, but the best part of this on-demand detail service is that the mobile option allows clients to truly multitask, eliminating drivetime, lines, and idle waiting.   
Easy to download and user friendly, patrons can schedule a car washing or detailing in the Addison area from anywhere, anytime of day or night with the app, in as little as 4-clicks or taps from a favorite device.  A team of competent and qualified technicians fulfill the requested services, making it the best and nearest option, wherever clients are in the Addison and surrounding areas. 
Launched in Dublin, Ireland, in 2007, No-H2O is the first company to build a custom-fit, on-demand, in-house app for car washing and auto detailing. Since its inception, the company has proven its innovation and supplied waterless products in Europe, the US, and more across the globe. This innovation has led the company to be named franchisor of the year and one of the world's fastest-growing car wash franchises by reputable associations.
No-H2O Dallas is unique and embraces the future of car was systems, offering deep cleaning auto washes and delivering the highest quality services ensures clients don't have to trade environmental concerns for a clean and shiny car.  Central values of honesty, hard work, and unity is why they've earned a reputation for thinking outside of the box, safeguarding water resources for the generations after them, and providing customer-focused services. 
To schedule on-demand car wash and detailing services that are easy on calendars and the environment or to learn more, click here, or call (972) 244-3136 to speak to owner and operator of No-H2O Dallas Juan Solis or one of his expert staff.
Media Contact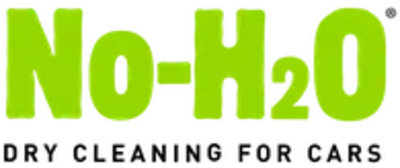 Company Name
No-H2O Dallas (North)
Contact Name
Juan Solis
Phone
(972) 244-3136
City
Lewisville
State
TX
Postal Code
75056
Country
United States
Website
https://noh2o.com/mobile-detailing-north-dallas/