Denver, CO: A tax credit is reduction in the amount of income tax one would have to pay. The federal residential solar energy credit, often known as a tax credit, is a government-administered deduction that can be claimed against taxable income for the proportion of the cost of a solar PV system paid for by the taxpayer. 
If a solar energy system is installed in 2020 or 2021, the installation is eligible for a 26% tax credit. In August 2022, an extension was passed by Congress of the Investment Tax Credit (ITC), increasing it to 30% for systems installed between 2022-2032. However, starting in 2033 the percentage will decrease to 26%, and further still in 2034 to 22%. This tax credit expires starting in 2035 unless Congress renews it again. The tax credit offered can be used for various items like solar PV panels or PV cells that are used to power an attic fan (but not the fan itself) and balance-of-system equipment like wiring, inverters, and mounting equipment. The tax credit can also cover contractor labor costs for onsite preparation, assembly, or original installation, including permitting fees, inspection costs, and developer fees.
Now is the ideal time for homeowners to choose solar energy and save the largest percentage yet for a tax credit. Not only will solar energy provide a tax break, but it is also the savviest solution to lower their electricity bill. Solar energy is a reliable form of electricity and a valuable asset to homes. The benefits, particularly now with the increase in tax credit, are too good to pass on. 
Solar by Peak to Peak provides homeowners with solar energy systems so that they can turn a dread bill into an asset. The highly-experienced specialists at Solar by Peak to Peak create a system that is perfectly suited to a home in order for residents to completely eliminate their electricity bill and enhance the value of their property. Homeowners can save money on their solar installations and maintenance by utilizing Solar by Peak to Peak, which provides savings on both installation and upkeep expenses!
Solar by Peak to Peak is located at 19353 E Caley Dr, Centennial, CO 80016, US. Visit the website or call them at (720) 706-5327 for more information on solar energy services.
Media Contact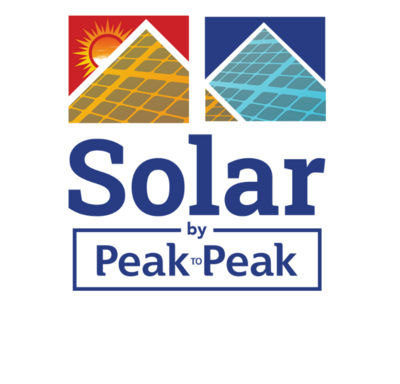 Company Name
Solar by Peak to Peak
Phone
(720) 706-5327
Address
19353 E Caley Dr
City
Centennial
State
Colorado
Postal Code
80016
Country
United States
Website
https://solarbypeaktopeak.com/