Hilton Head Island, SC – One Hot Mama's, a family-friendly restaurant, releases its 2022 Thanksgiving-to-go menu for Hilton Head Island and Bluffton residents. Celebrity Chef Orchid Paulmeier is once again going to wow customers with servings that are handpicked and made from the choicest ingredients. She's a Food Network Star renowned for her award-winning barbeque. She was also named the 2016 SC Chef Ambassador for her culinary talent and the quality of the food she serves. Chef Orchid remains a favorite among the foodie community by being one of the local restaurants that serve various meals. 
The Thanksgiving Menu 2022 features a traditional turkey dinner with all the trimmings that serves eight people. Clients receive a fried or hickory smoked turkey that includes homemade pan gravy, cornbread, sausage stuffing, buttered mashed potatoes, and green bean casserole. While there are no substitutions for the dish, Chef Orchid makes cranberry mandarin relish and potato rolls perfect for individuals with taste preferences. One Hot Mama's signature turkey and hams include the brown sugar glazed spiral sliced ham and whole hickory smoked Boston butt that serves between 10-18 people.
The chef understands that Thanksgiving is incomplete without sides. For this reason, Chef Orchid makes whipped sweet potatoes, macaroni and cheese, collard green, and other sides from scratch. For dessert, the menu offers chocolate chip pecan pie with bacon graham cracker crust, key lime pie, and sweet potato pie. Clients can also order half a gallon of the freshly brewed sweet southern iced tea or Arnold Palmer. After making an order, clients can pick up their meals on 24th November 2022 at one of the restaurant's two locations. The cold food pickups will take place from 9.30 am to 11 am, and the hot food pickups from 11 am to 2 pm. Besides ordering Thanksgiving meals to go, individuals can make reservations to dine in from 1 pm to 6 pm at the Hilton Head Island location. There will be a Thanksgiving buffet featuring all the classic meals. 
Additionally, One Hot Mama's has an all-day and takeout menu with starters, field-fresh salads, sandwiches, wings, baby back ribs, sides, and house favorites. Chef Orchid's signature hickory smoked barbeque options include hand-pulled pork, BBQ chicken, and award-winning Texas beef brisket. Individuals can also select mama's smoked-fried chicken or the Pitmaster's platter, served with homemade honey jalapeno cornbread, coleslaw, fries, or a house salad. The menu has kid-friendly meals and an array of alcoholic/non-alcoholic drinks.   
Celebrity Chef Orchid Paulmeier opened One Hot Mama's in 2007 and has since become one of the local restaurants that serve Thanksgiving meals to go. She handpicked the menu and mixed up the signature sauces herself. Chef Orchid runs her kitchen like her life, surrounded by feel-good food, family, and friends. She's renowned for blending time-tested southern favorites with her home-spun recipes to give individuals a new, nostalgic, and flavorful experience. 
To view the Thanksgiving Menu 2022, visit their website or call 843-682-6262 to speak to a representative. One Hot Mama's is located at 7A-1 Greenwood Drive, Hilton Head Island, South Carolina, 29926, US.
Media Contact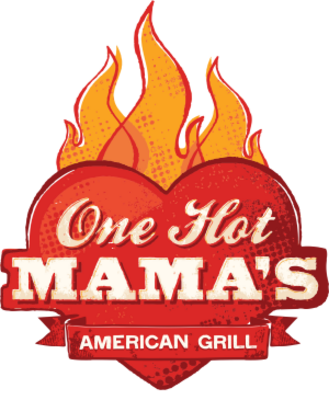 Company Name
One Hot Mama's
Contact Name
Orchid Paulmeier
Phone
843-682-6262
Address
7A-1 Greenwood Drive
City
Hilton Head Island
State
South Carolina
Postal Code
29926
Country
United States
Website
https://onehotmamas.com/