Orlando, FL: Orlando REO Professionals has several clients and millions of dollars in properties, pooled into hedge funds and other property investment portfolios. The company is real estate owned (REO) qualified, with the team having purchased many bank-owned homes in Florida. The company specializes in foreclosures, rentals, lenders, and investments. They help property owners quickly rent investment property, whether a house or a condo. They also help clients find quality tenants, saving landlords time and money and also offering much-needed peace of mind. As a top-rated property management team, the wealth management experts are the go-to company for investment property advice and wealth management. Clients can easily search for property, find current listings, and also find rental requests on the company website. They can also explore more information on property and wealth management.
Orlando REO Professionals has a team of experienced listing specialists, with each specialist having a minimum of 7 years of REO experience. This guarantees their clients that projects are being handled by skilled and experienced OREO Professionals. A happy client had this to say about their services, "Their staff are very professional and personable, keen on creating long-term relationships and not just about your money. We engaged them when looking to purchase a property, and from the first impression, we decided to engage them as our rental property managers. So far, we have had the best experience with renters as the company always does an outstanding job. They are always responsive, quickly take action, and resolve issues; so far, it has been a smooth sail. I highly recommend them."
REO properties are bank-owned homes offered by a lender or a bank. These types of homes are a great investment opportunity though it can be hard to find them without a qualified realtor such as Orlando REO Professionals. The company has proven to have qualified buyers making it easy to work with various local banks. This means clients get one of the best deals since many bank-owned properties are not listed on the multi-listing services used by realtors. The property expert uses this exact setup. The company gets offers to these homes during the process of foreclosure or right after an eviction to their client's advantage.
Orlando REO Professionals is a group of REO listing specialists with over 75 years of combined real estate experience. The company service covers Orange, Polk, Seminole, Osceola, Lake, and Volusia Counties. The property management expert prides themselves on having the best inspection and BPO grades every month.
Orlando REO Professionals is located at 1060 Woodcock Rd. Suite 134, Orlando, FL, 32803, US. Clients can call the company at 407-704-6924 for inquiries and more information on foreclosures, property management, and general real estate. They can also visit their website for a free home value request, to find a perfect rental home or apartment, or get to know more about OREO Professionals.
Media Contact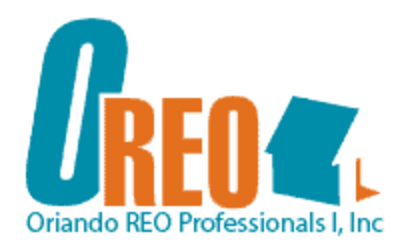 Company Name
Orlando REO Professionals
Contact Name
Ron Gentile
Phone
407-704-6924
Address
1060 Woodcock Rd. Suite 134
City
Orlando
State
FL
Postal Code
32803
Country
United States
Website
https://www.o-reo.net/