San Francisco, CA: Small and mid-sized companies face two main challenges: human error in production and limited access to techniques and tools used by big companies. Pico MES has created an MES easy setup software to address the two challenges and assist the 98.6% of manufacturers with less than 500 employees. Thanks to the new manufacturing software, small factories can achieve the same level of efficiency and productivity as big companies. 
The software is available on a monthly subscription and is structured in tiers depending on active devices. With the ability to include up to 40 devices (or up to ten workstations), companies have the freedom to invest in an MES that fits their production needs — bringing their production cost down.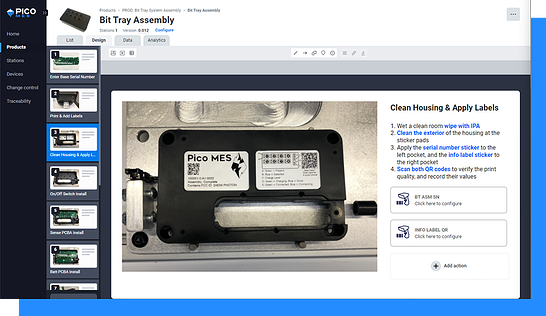 In addition to eliminating scrap and cutting production costs, the MES manufacturing is easy to use. Pico MES has included visual worker guidance for easy-to-follow instructions, providing additional clarity. Operators can access other work digital instructions such as graphic design tools, pictures, and manuals — making the transition to software-centered systems easier and smooth. The company can also rotate employees more frequently, get real-time feedback, and implement changes faster, all without compromising yield and efficiency.
The Pico MES's software also records and submits data in real time. Whether they want to access the process cycle time, throughput, standard work efficiencies, or product serial numbers, they do not need help from a third party. With the ability to sync the data, the factory reduces inefficiencies, downtime, and bottlenecks to zero.
The MES also integrates with other systems on the manufacturing floor. If they already have EPR, the execution system software integrates smoothly, allowing their daily production to continue (as-is) without further modification. Besides saving money, small factories do not need to hire additional staff to handle (or manage) the new hybrid system.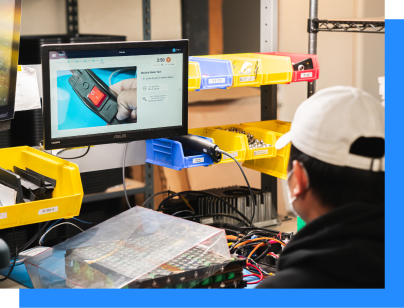 In addition to execution system software, PICO MES provides affordable IoT hardware to clients with MES. Like the system software, the hardware comes with an error-proofing feature, protecting the company from potential loss and waste. While industrial and programmable logic controllers (PLCs) have been used for years by big factories, small manufacturing plants may not have the resources to invest in such hardware. Fortunately, they can create smarter factories with a fraction of the PLCs' prices. 
Speaking to VentureBeat about the company and why they chose to develop MES for small manufacturers, the cofounder, Ryan Kuhlenbeck, noted, "It was clear these smaller factories in the US had very limited access to the tools and techniques used by large companies, and this had to change in order to allow manufacturing to be successful into the future."
Clients interested in learning more about the software setup, monthly subscriptions, or tiers can visit Pico MES's website. 
Media Contact

Company Name
Pico MES
Contact Name
Ryan Kuhlenbeck
City
San Francisco
State
CA
Postal Code
94115
Country
United States
Website
https://www.picomes.com/