US – Preserve Services is offering a franchise opportunity to clients interested in entering the home building industry. Their franchise is a multi-service investment that allows franchisees to offer a variety of construction services like painting, exterior work, and more. The franchise is professionally managed and does not require franchisees to know or do any construction work. The franchisor provides franchisees with access to their software where they can get valuable information like recent price estimates, order materials, generate common email messages, and analyze material purchases, among others. 
Preserve Services offers training and support in the form of personal coaching, a network of other franchisees, and technology support. The franchisor negotiates bulk discounts for its franchisees in all purchases. Franchisees will run their businesses based on a minimal variety of products for consumers to choose from, readily available building materials, high margins, and robust consumer demands.
Preserve Services has a team of licensed and experienced professionals who coach and support franchisees throughout their investment. The company has over 23 years in the construction industry, giving them in-depth knowledge of construction business management. They have a strong continuous learning policy centered on research and development that allows them to keep up with changes in the market and industry. The company representative had this to say about their franchise opportunity.
"Skip 23 years of my trial and error and step into a proven system that will allow you to scale a high-volume construction business while staying in control; our systems are powerful and proven. Preserve Services has painted thousands of houses, replaced thousands of square feet of siding, replaced thousands of linear feet of trim, built hundreds of decks, and replaced hundreds of roofs. We can train you to be an expert in construction in no time at all."
Franchisees at Preserve Services can provide multiple services at a time which provides them with multiple streams of income. They can maximize their profits by taking advantage of the bulk discounts that manufacturers offer the franchisor. The franchisors provide franchisees with ongoing support that refreshers their knowledge and strategies to maintain their current market position. 
The investment offers franchisees a competitive advantage by transferring resources and experience, eliminating the need for them to learn by themselves. The company staff is professional and friendly and keen on developing positive long-term relationships with all franchisees. The franchisor has developed a network of franchisees that allow them to share information, learn from each other and grow together.
Preserve Services offers other services like consultations. Clients interested in their franchise opportunity can meet the company staff to discuss the details and any other related issues. The company staff can inform clients of their eligibility for the investment and guide them on how to start. 
Preserve Services is located at 203 Washington St., #256, Salem, MA, 01970, US. For consultation and booking, contact their staff by calling 978-745-8745. Visit the company website for more information on their trained and supported home builder franchise and find reviews about Preserve Services. 
Media Contact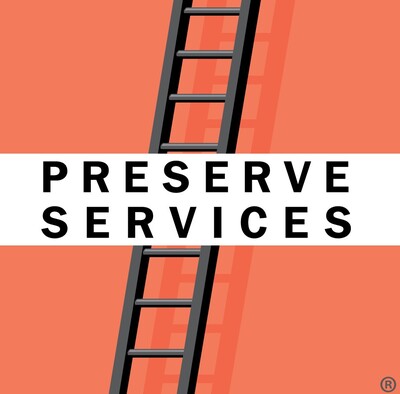 Company Name
Preserve Services
Contact Name
Sean O'Connor
Phone
978-745-8745
Address
203 Washington St., #256
City
Salem
State
MA
Postal Code
01970
Country
United States
Website
https://preserveservices.com/franchise/