NASHVILLE, TN – QE Roofing, one of the most well-known roofing contractors in Middle Tennessee, says that summer is just getting started. They've received dozens of phone calls from hot homeowners asking about residential roofing and roof maintenance and whether or not it's too hot to install a new roof. The experts say no, and there is never a wrong time to handle this important home upkeep task.
According to the experts at QE Roofing, roofing companies can offer installation throughout the year. However, there is no single timeframe that makes sense for all homeowners, and the decision to invest in roof replacement or roofing repairs should be based on everything from weather to availability to budget. QE Roofing offers year-round roofing installation.
Summer
For the most part, QE Roofing's technicians say that summer is the perfect time to schedule one's roof replacement. While Nashville, Spring Hill, and the surrounding areas are prone to sudden pop-up summer storms, the weather's fairly predictable. While heat may be a problem during the warmest days in July and August, long days make it possible to get started early and finish late if necessary.
Fall
Mild temperatures, an easy breeze, and kids being back at school make autumn the most popular roof replacement season throughout much of the South. If a homeowner is planning to have their roof maintenance needs taken care of from September through November, book early. Availability may be scarce, but QE Roofing will do everything possible to get homeowners on the schedule so that they can go into their winter with a new roof.
Winter
Winter in Tennessee is fickle. Some years, swimming pools may be open past Thanksgiving, and Christmas morning temperatures can range anywhere from 15° to 76°. Roofing replacement during the winter can be tricky, and subfreezing weather can create issues for roofing materials. But, in mild years, winter may be the perfect time to take care of one's roofing needs.
Spring
Spring is prime tornado season for Middle Tennessee, but it's also one of the best times to tackle major projects, such as residential roofing installation. If a homeowner is ready to look ahead at major home improvement projects for 2023, contact QE Roofing today to discuss the steps they'll need to take to get their home ready for its new roof.
Ultimately, the right time to install a new roof is before repair is needed. While emergency roofing repair and installation are available through QE Roofing, prevention is the best medicine. Having a new roof on one's home before tornado season can help keep their investment safe from damage. Further, a homeowner's roof is one component of their home that can help lower their energy bills during the hottest parts of the summer and throughout the coldest days of winter.
QE Roofing has been serving home and business owners throughout Middle Tennessee since 2006. With offices in Franklin and Thompson's Station, this residential and commercial roofing company specializes in insurance claims and is an Owens Corning Preferred Contractor. QERoofing.com
Media Contact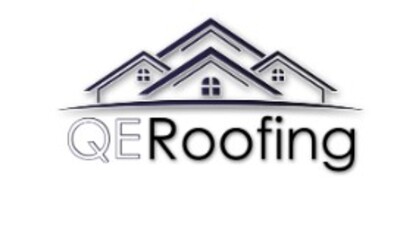 Company Name
QE Roofing
Contact Name
Austin Cowell
Phone
615-505-7663
Address
725 Cool Springs Blvd
City
Franklin
State
TN
Postal Code
37067
Country
United States
Website
https://www.qeroofing.com/