QUX Big Angel Halo LED Grow Light is made with Photosynthetically Active Radiation (PAR) to support the growth of indoor plants. 
Indoor growing is popular with urban residents seeking to improve their lives/surroundings using plants, flowers, or vegetables. Indoor planting produces fresh organic produce, allows individuals to control the weather, keeps pests away, offers an extended growing season, and purifies the air. While growing plants is ideal at home, most people don't have access to greenhouses to provide sufficient light. 
The QUX Angel Halo LED Grow Light provides indoor lighting for homes to support photosynthesis and growth. The pinkish-white light is for succulents, insectivorous plants, and seedlings. The sunshine-yellow light works well for individuals with micro landscapes, green plants, and spice plants. With 20 pieces of large chip LED plant lamp beads, the grow light offers 30% higher illumination than the ordinary to encourage growth, promote flowering, enhance coloring, and spindling control. 
Most farmers and enthusiasts ensure that their plants get 8-10 hours of light. However, the QUX grow light has an 8, 12, 16, and 24-hour on/off cycle to fit the needs of different plants. With it, individuals can grow aloe vera, orchids, spinach, lettuce, and other plants that need up to 16 hours of light daily. They can also grow tomatoes, snake plants, pepper, kalanchoe, ferns, and other plants that need 4-6 hours of light. With a Zinc alloy outer casing, the light is durable and adjustable to the height of different plants. 
To properly hang the grow light, an individual needs light uniformity for the plant, a grow light plan, the right hang height, and space for installation. With uniform distribution, all the plants get the same amount of light, facilitating growth, higher yields, and more produce. A grow light plan makes it easier to manage the crop environment without compromising on hanging arrangements, crop canopy, light intensity, or ceiling design. It also ensures that light isn't wasted on the walls/aisles and prevents issues with overexposure. 
As a full-spectrum grow light, the Big Angel Halo LED Grow Light has Photosynthetically Active Radiation (PAR), which enhances plant growth. While it doesn't produce light like the sun, optimizing its performance within the PAR mimics the appearance and feel of natural light. The blue/red lights and a phosphor coating of green and yellow are crucial for plants as they stimulate vegetative growth, budding, and flowering.
QUX has sold more than 200,000 pieces of the Angel Halo Plant Growth Lamp Series in China, Macao, Malaysia, Singapore, and South East Asia since its inception in 2019. The company comprises a team of designers, researchers, and manufacturers committed to customizing the grow light based on customer needs. Their grow lights are sought after among green plant lovers. 
The Big Angel Halo Plant Growth Lamp Series has obtained many patents and adopts full-spectrum LED technology proven effective in plant growth. While the lamp grows plants at home, it also acts as a decorative piece that gives a room beauty, calmness, and peace. To shop for the grow light, visit their website or contact them via email at hesiming@quxplantlight.com.
Media Contact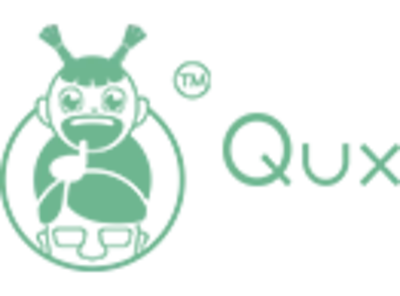 Company Name
QUX
Contact Name
Simon He
Address
1st Floor, Block 6, Jingrong Plaza, Jitai Road, Shuangliu District
City
Chengdu
State
Sichuan
Postal Code
610095
Country
China
Website
https://quxplantlight.com/