Billings, MT – R & T Services, is a business serving the Billings community for over 30 years. The company is dedicated to providing quality furnaces, air conditioning units, outdoor grills, and custom firepits. R & T Services is the place to go for all fireplace needs, from repair and maintenance to installation and replacement.
The company has a team of experienced and certified technicians available 24/7 to serve its customers. R & T Services is committed to providing the best possible service at competitive prices.
"When friends and family are coming over, most people go to great lengths to ensure that everything is perfect. The last thing they want is for their guests to be uncomfortable because the temperature inside or outside is not ideal," said the company representative. "That's where R & T Services comes in. We want our customers to be able to enjoy their time with loved ones without having to worry about the temperature."
Summer is a great time for outdoor activities, but the heat can be unbearable. R & T Services offers various cooling services to keep their clients comfortable all summer long. The company offers air conditioning repair, maintenance, installation, and replacement. R & T Services crew will go to the client's home to evaluate their needs and provide a free estimate.
R & T Services also offers various heating services to keep their clients warm all winter long. The company has expertise in handling various heating systems, including furnaces. R & T Services will install and maintain any furnace quickly and efficiently.
Whether it's a gas or electric furnace, R & T Services will ensure it is running properly to keep their clients comfortable.
There is nothing as appealing as spending some quality time with loved ones in front of a toasty fireplace on a cold winter day. R & T Services can help make that happen. The fireplace center Billings MT company has everything one would need to get their fireplace up and running, including installation, repair, and maintenance services. Montanans can count on R & T Services to keep their fireplace in tip-top shape all winter.
Sharing some tasty roasted ribs or grilled chicken with friends and family is a great way to enjoy the summer. With their custom outdoor grill stations, R & T Services can help turn any outdoor space into an ideal grilling spot. The company will work with customers to create the perfect setup for their grilling needs, whether a simple station with just a grill or a more elaborate setup with a sink, counter space, and storage.
R & T Services is located at 2494 Enterprise Ave., Billings, MT, 59102, US. Clients can also reach out to the experts at the fireplace center via phone at (406) 655-9700 or visit the company's website.
Media Contact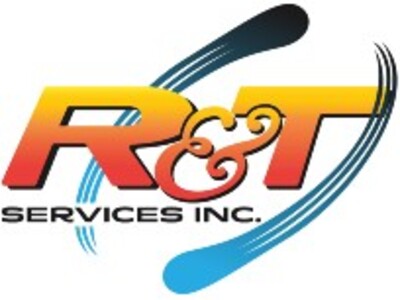 Company Name
R & T Services
Contact Name
John Dawson
Phone
(406) 655-9700
Address
2494 Enterprise Ave.
City
Billings
State
MT
Postal Code
59102
Country
United States
Website
https://randtservices.com/