Lathrop, CA – Remote Fill Systems, a petroleum products company located in Lathrop California, is proud to announce the launch of its latest product, the Multi-Tank Remote Fill System designed for buildings. Developed by experienced fuel system engineers, this state-of-the-art system is set to revolutionize generator fueling processes with its advanced features and exceptional reliability.
The Multi-Tank Remote Fill System comprises two essential NEMA 4 components: a locking remote fill enclosure and a matching remote fill control panel. This enclosure can be surface or flush mounted or even free-standing with an optional rack, offering flexible installation options to meet various building requirements. The system is equipped with an integral horn, alarm light, and silence switch, ensuring optimal safety and convenience for fuel operators.
What sets the Multi-Tank Remote Fill System by Remote Fill Systems apart is its tank selector switch, which supports up to seven tanks, and a level indicator that displays the fuel quantity in gallons for each tank. When a tank is selected for filling, the system indicates its current fuel level, allowing the operator to check the available ullage before proceeding. This innovative feature streamlines fuel management, enabling more efficient operations and minimizing downtime.
The comprehensive system includes a range of components to ensure seamless functionality. It comes with a dry disconnect and dust cover, a remote fill panel with a silence switch, a tank selector switch, a light, a horn, and a common alarm light. For multi-tank applications, a remote control panel is provided separately, along with a level probe for each tank. Additionally, the system includes motorized ball valves, with size specifications to be specified by the customer.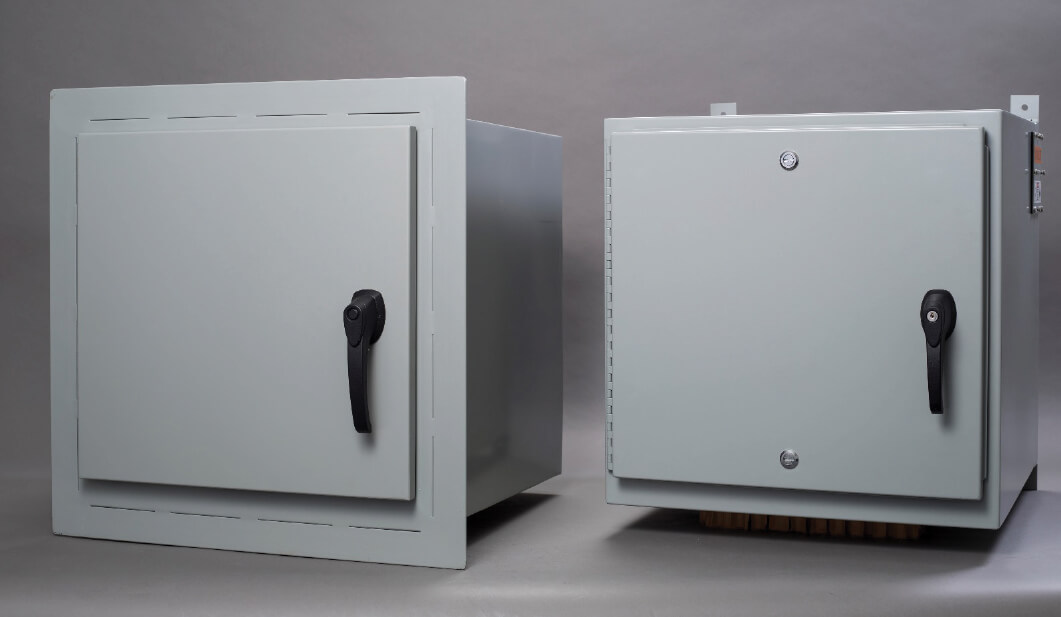 This Multi-Tank Remote Fill System Manufacturer also offers an optional welded stand for free-standing applications, further enhancing the versatility and adaptability of the system. The stand provides a sturdy foundation, ensuring stability and durability in various environments.
With regards to specifications, the Multi-Tank Remote Fill System measures 24 x 24 x 24 inches, and the flush mount unit features a 2-inch flange on all sides. Weighing 85 lbs., the system boasts a robust welded steel construction that guarantees longevity and resilience. The unit comes with a kamvalock fitting and dust cover, while the piping can be conveniently installed on the top, bottom, back, or sides, providing flexibility in installation configurations.
In terms of controls, the Multi-Tank Remote Fill System ships with a matching remote fill control panel that is UL listed under UL 508. The system requires a power supply of 120 volts through a dedicated circuit at the control panel, with the remote fill enclosure's light and horn being powered from the matching control panel.
With its exceptional features, reliable performance, and focus on safety, Remote Fill Systems' new Multi-Tank Remote Fill System is poised to revolutionize generator fueling processes for buildings of all sizes. This cutting-edge solution ensures accurate tank selection, real-time fuel level monitoring, and seamless integration, enabling businesses to optimize their operations and ensure uninterrupted power supply.
Remote Fill Systems is located at 17504 Murphy Parkway, Lathrop, CA, 95330, US. To schedule a consultation, contact their team at (925) 574-2053. For more information regarding the services offered, visit the company's website.
Media Contact

Company Name
Remote Fill Systems
Contact Name
Doug Nakano
Address
17504 Murphy Parkway
City
Lathrop
State
CA
Postal Code
95330
Country
United States
Website
https://remotefillsystems.com/