The significance of the discovery of RNA interference (RNAi) was recognized with the 2006 Nobel Prize in Medicine or Physiology, and then the U.S. Food & Drug Administration gave its blessing to an RNAi therapeutic, Onpattro, for people with hereditary transthyretin-mediated amyloidosis. Now, RNAi therapeutics becomes an innovative medicine based on RNAi—the breakthrough discovery in understanding how genes are regulated naturally within cells.
With years of experience in the field of gene therapy development contributing to the quality it is known for today, Creative Biolabs delves into the latest drug development programs of RNAi machinery and has updated a total solution for RNAi therapy development to produce reliable and consistent results.
For all types of RNAi studies, the one-stop service covers a full range, involving sample preparation & quality control, RNA analysis, in vivo & in vitro tests, bioinformatics analysis, and final data report. 
The standard siRNA development project at Creative Biolabs involves the steps of design and synthesis of siRNAs (custom siRNA synthesis for genome-wide libraries, human, rat, and mouse), in vitro screening and validation of siRNAs (MIQE qPCR analysis of knockdown rates), preclinical tests by in vivo siRNA delivery and biodistribution tests by murine and non-human primate models, large scale manufacturing of RNA oligos in house raw material manufacturing facilities, and drug candidates' efficacy and toxicity tests in animal models.
In addition, the expert team also provides custom services for every single process, aiming to save valuable research time and advance clients' therapy to market. The featured services include oligonucleotide drug DMPK service, oligonucleotide drug toxicity assessment service, custom oligonucleotide conjugation service, delivery method development service for RNAi, and custom shRNA lentivirus library.
Except for the dedicated services, a list of ready-to-use siRNA products with ensured specificity and reduced off-target effects has been developed in-house covering the most researched targets such as A2M, SERPINA3, ADH1B, BIN1, PAFAH2, and TOM1L2. The expert team at Creative Biolabs offers complimentary designs to make comprehensive modifications upon request.
Find more information on the official website https://www.creative-biolabs.com/gene-therapy/.
About Creative Biolabs
With years of experience in providing one-stop preclinical development services, Creative Biolabs has built a team of experts with solid knowledge of gene therapy, and is fully competent in providing services for worldwide clients. The services include but are not limited to delivery vehicle development, gene editing, RNAi therapy development, safety and toxicology analysis, potency tests, and solutions of specific gene therapy development for diseases.
Media Contact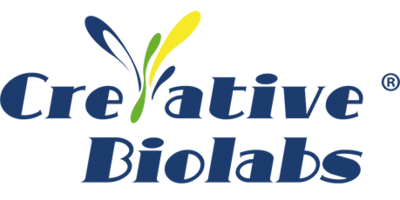 Company Name
Creative Biolabs
Contact Name
Candy Swift
State
New York
Country
United States
Website
https://www.creative-biolabs.com/gene-therapy/