Charlotte, NC – Following a personal injury, it's normal for victims to worry about their medical bills, health, car repairs, transportation, time out of work, and long-term effects. They, however, don't have to think about legal representation when working with Rosensteel Fleishman, PLLC. Since it started in 2005, the Charlotte, NC Law Firm has served thousands of personal injury victims without advertising on radio, phone books, direct mail, or billboards.
The attorneys limit the number of clients they accept yearly to offer focused attention and get them the results they deserve. The team takes pride in accessibility by returning calls promptly, providing extensive information about a case, and accommodating clients with busy work/home schedules. Their service approach includes using advanced communication and legal technology to allocate resources, offer support, calculate injury expenses, prove negligence/fault, and examine legal documents seamlessly.
After receiving medical attention for an automobile accident, the personal injury attorneys at Rosensteel Fleishman, PLLC, intervene to pursue insurance companies, large corporations, and at-fault parties for damages. The attorneys leverage 40years of combined legal experience to provide counsel, investigate accidents, and create personalized strategies for court/settlement. They understand the complex issues surrounding motorcycle accidents, distracted driving, truck accidents, pedestrian accidents, collisions, crashes, multi-vehicle accidents, and boating accidents. A personal injury attorney represents victims of catastrophic injuries, severe/chronic pain, soreness/stiffness, anxiety, PTSD, depression, panic attacks, and emotional distress.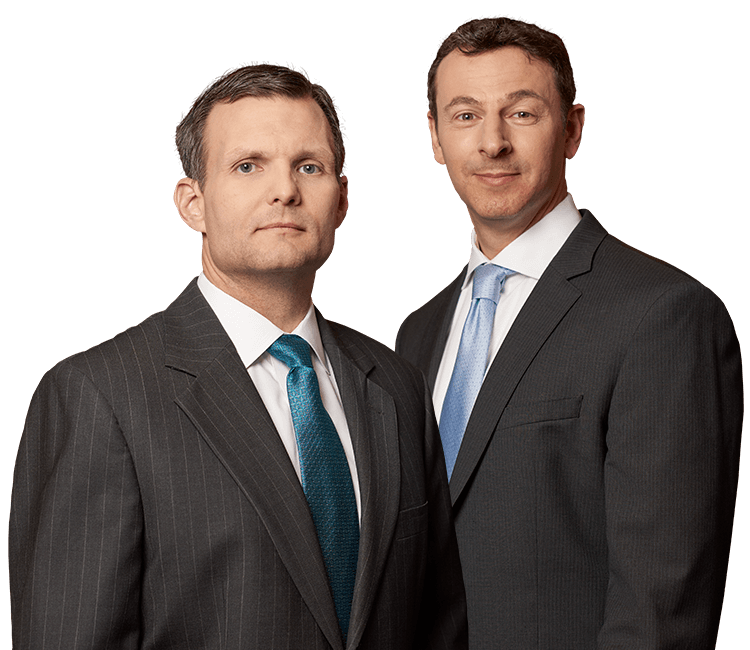 According to Attorney Corey Rosensteel "I try every day to be the best lawyer I can be for my clients' sake. It's really gratifying to see the great reviews where clients tell us how happy they are with large trucking accident settlements or personal injury wins."
As a medical malpractice firm, Rosensteel Fleishman, PLLC reviews the nature/cause of a victim's injury before proving the fault of a medical practitioner or healthcare facility. The attorney handles nursing home abuse, diagnosis errors, failure to treat/consent, birthing injuries, prescription/medication errors, care breaches, faulty medical devices, and surgical errors. They understand the emotional roller coaster a lawsuit can have, which is why they review medical records, explain laws/procedures, and break down compensation statutes. In case a loved one suddenly dies due to the negligence of another, the Law Firm prevents insurance company mistakes commonly made by survivors. The attorneys fight for funeral expenses, counseling services, medical expenses, benefits, and many more.
When an employee suffers an injury, their employer is responsible for their medical bills, lost wages, follow-up treatments, and other incurred costs. While worker's compensation law in the state protects injured employees, employers don't always follow the law resulting in battles with insurance companies or third-party vendors/suppliers. Whether a victim suffers a lifting injury, a workplace automobile accident, a soft-tissue injury, a construction accident, or a workplace assault, Rosensteel Fleishman, PLLC, can advocate for their rights. The attorneys are comfortable at the mediation table or court to advise clients, negotiate offers, or structure settlements with SSD/SSI. Additionally, the firm represents victims of premises liability, slip and fall injuries, and dog bites.
"There are lots of great lawyers out there who don't have the best personal injury firms because they don't have high client satisfaction. We strive to get the best reviews from clients whether we're working on a big wrongful death case or a small car accident case." states Attorney Matthew Fleishman.
To learn more about their legal approaches, visit their website or call 704-714-1450 to schedule a free consultation. Rosensteel Fleishman, PLLC, is located at 132 N McDowell St, Charlotte, NC, 28204, US.
Media Contact

Company Name
Rosensteel Fleishman, PLLC
Contact Name
Matthew Fleishman
Phone
704-714-1450
Address
132 N McDowell St
City
Charlotte
State
NC
Postal Code
28204
Country
United States
Website
https://www.rflaw.net/