Seepageseal is a trusted one-stop shop for basement foundation and waterproofing solutions. Various water problems, such as outside moisture and leaking pipes, cause cracks on the foundation surface, posing a danger to the property occupants. This calls for a waterproof foundation system that keeps the water away from the foundation and also prevents mold and mildew growth in the future.
The basement foundation expert specializes in professional basement foundation and waterproofing services, ensuring their client's properties are safe from water damage and cracks. These services include basement waterproofing, foundation crack repair, drain tile installation, crawl space concrete, sump pump, foundation wall beam support, egress windows, backup systems, and more.
Seepageseal offers comprehensive crawlspace and basement solutions that eliminate high radon levels, cracks, mold, odors, rodents, water seepage, and poor air quality. The pros waterproof, encapsulate and seal crawl spaces providing an effective rodent prevention method besides moisture control. They also strive to improve energy efficiency, which decreases the negative environmental impact of their various solutions. This saves money on energy bills and also provides extra storage space.  
The basement foundation and waterproofing contractor has completed thousands of projects and repairs, primarily for residential and commercial properties. Their solutions are effective and proven to be long-lasting with lifetime warranties. The company is reputed for efficient and cost-effective services that do not compromise quality. They also offer affordable solutions compared to large companies since they have lesser overheads.
The company has many years of experience in the waterproofing industry. They have gained immense experience and can work on any foundational issue since they have seen it all. They follow the industry's best practices and the most effective methods. Their personnel always keep up to date with the latest developments in the industry and carefully choose what's best for their customers.
A happy client said this about their services, "I loved working with Seepageseal on my new rental house, which needs new drain tiles. They scheduled me promptly and finished the installation very quickly. They also sealed the crawlspace on my old house as it harbored rodents once in a while. The area is now free of rodents, and this means extra storage space. Their crew is friendly and very professional; we will definitely use them again. I highly recommend them."
Seepageseal has over 20 years of professional experience in the industry. The company has handled all kinds of waterproofing problems and offered 100 % successful solutions; the reason they believe they can handle any foundation and waterproofing issue.
The company serves Dupage county, Naperville, Downers Grove, Darien, Hinsdale, Westmont, Lagrange, Bolingbrook, Woodridge and other locations within a 25-mile radius. Seepageseal is located at 7841 Woodridge Dr, Woodridge, IL, 60517, US. Clients can call the company at (630) 474-5325 for inquiries and more information on their services. They can also visit their website to find out more about Seepageseal or browse their recent projects.
Media Contact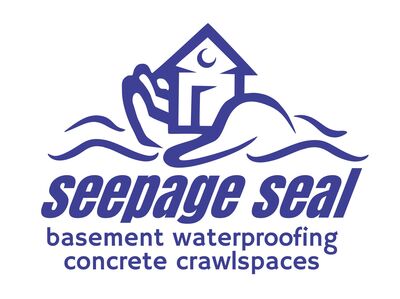 Company Name
Seepageseal
Contact Name
Val Masters
Phone
(630) 474-5325
Address
7841 Woodridge Dr
City
Woodridge
State
IL
Postal Code
60517
Country
United States
Website
https://www.seepageseal.com/