Santa Cruz, CA – Shelton Roofing is offering professionally done roofing services for homeowners and businesses in Santa Cruz. The company's roofing services include roof installation, repairs, and replacements. They test a wide variety of roofing materials and then select the best for their clients. Some of the materials they currently use are asphalt shingles, metal roofing, stone-coated steel, concrete and clay tile, PVC applied flat roof, and standing seam metal, among others. 
Shelton Roofing provides free estimates for residential and commercial roofing services. Their roofing services are tailored to meet client needs, budgets, tastes, and preferences. Their roof repair services solve problems like leaks, damage from disasters, mold build-up, and more. They provide quotes for all new construction projects based on the roofing materials selected and the size of the roof. 
Shelton Roofing has a team of licensed and experienced roofing contractors. For decades, the company has provided roofing services with unparalleled professionalism, care, and dependability. They use modern equipment and are familiar with all new and proven techniques for modern roofing. The company has a strong customer engagement policy that emphasizes clearly set, thorough and open communication with clients from the first phone call to the project completion date. 
The company representative had this to say about their services, "We pride ourselves in quality workmanship with top-notch customer service. Our services are tailored to your needs while exceeding what should be expected from any contractor. Shelton Roofing spans two generations of business and roofing experience since 1981, serving both residential and commercial needs. With decades of experience, you can trust Shelton Roofing to provide top quality results."
Shelton Roofing has the equipment and staffing to handle small and large roofing projects. The company's client engagement policy keeps its clients informed about the roofing process, eliminating the common knowledge gap among homeowners and businesses during construction. Their staff has a high level of professionalism which creates a friendly environment for client interaction. 
The company's use of modern equipment positively impacts the quality of the services they deliver. Their decades of experience provide them with knowledge of traditional and modern roofing styles to meet clients' diverse needs. This knowledge allows them to assist their clients in making informed decisions in selecting a roof that meets their present and future needs. 
In addition to roof installation, repair, and replacement, Shelton Roofing offers other services like consultations. Clients can schedule consultations to discuss their vision, ideas, and 
roofing preferences. The company staff will then recommend roofing materials and styles that meet these needs. Clients may also inquire about the company's services and any other related issues during a consultation. 
Shelton Roofing is located at 2-1245 E Cliff Dr f, Santa Cruz, CA, 95062, US. For consultation and booking, contact their staff by calling 831-464-4120. Visit Shelton Roofing website for more information on their professional, high-quality residential and commercial roofing services.
Media Contact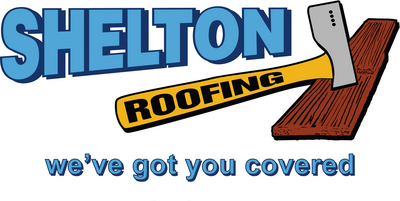 Company Name
Shelton Roofing
Contact Name
Brad Shelton
Phone
831-464-4120
Address
2-1245 E Cliff Dr f
City
Santa Cruz
State
CA
Postal Code
95062
Country
United States
Website
https://sheltonroofing.com/