Dublin, CA – The Shoe Doctor is offering patients suffering from foot pain professional, computer-modeled, 3D-generated custom orthotics to help relieve foot, heel, and ankle pain. The Shoe Doctor provides orthotics to align the foot's shape. Their services begin with a consultation that includes 3-D mapping of patients' feet. The 3D mapping helps to determine the patients' precise problem through a perfect measure of the foot's contour as well as the definition areas for accurate diagnosis. This clinic has personalized services that develop custom treatments based on clients' identified problem areas. They treat patients of different ages ranging from children to older adults. 
The clinic's orthotics use advanced digital technology to analyze the feet and manufacture the most precise custom orthotics for each patient.  They treat conditions such as flat feet, back pain, bursitis, hammer toes, and other kinds of pain or abnormalities caused by poor shape or position of the feet. The treatments relieve pain and improve the function and comfort of the feet. 
The Shoe Doctor has set their clinic apart by using modern equipment and advanced technologies to diagnose, treat and customize their services. The staff gives patients an active role in the treatment they receive by allowing them to participate in the decision-making. Treatment is offered in a relaxed environment with friendly staff who are keen on creating positive experiences for all their patients. 
"Pain in my foot! I am an avid hiker, and my foot was starting to cause me pain. His products were completely different from other orthotics I have tried in the past, and it has been 6 weeks and NO PAIN! I have had several pairs of orthotics through the years, and none of them helped me nearly as much as these have!" Said a satisfied client.
The foot specialist's advanced technologies improve accuracy in the diagnosis and treatment of foot pain. The clinic treats pain caused by many conditions and the team has extensive knowledge and experience, which it uses to provide quality services that improve patient outcomes. Their customized treatment plans ensure that patients receive and pay for services that will have a direct positive impact on their current health condition.
Shoe Doctor provides other services like healthy feet education and evaluation. The doctor performs measurements to determine patients' proper size, shape, and type of shoe and educates them on ways they can care for their feet through the shoe they wear. The clinic also evaluated patients' foot health and offer them recommendations to maintain or improve their feet's condition. 
Shoe Doctor is located at 6483 Sierra Ln Ste 106, Dublin, CA, 94568, US. For consultation and booking, contact their staff by calling (925) 820-0220. Visit the company website to learn about 6 Signs That Your Shoes Are Damaging Your Feet and for more information on their professional medical solutions for foot pain. 
Media Contact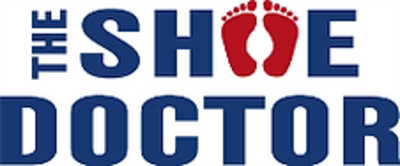 Company Name
Shoe Doctor
Contact Name
Russell Pate
Phone
(925) 820-0220
Address
6483 Sierra Ln Ste 106
City
Dublin
State
CA
Postal Code
94568
Country
United States
Website
https://www.theshoedoctor.biz/