Scranton, PA – With construction costs of modular homes decreasing due to material surcharges being lifted, now is the best time to think about owning a dream home in Pennsylvania, New York or New Jersey. This price advantage is further fostered by a recent dip in lumber prices which significantly reduced the costs of this essential construction material.  James Shorten, 3rd generation owner, states, "Costs have come down due to building material surcharges being lifted, lumber prices are way down, and yes – supply chain has caught up with demand."  Looking to take full advantage, Shorten Homes has upped its game by increasing its capacity to construct modular homes to allow as many aspiring homeowners as possible to achieve their goals. Potential clients will be happy to know that the company maintains its commitment to providing the exceptional quality standards that they have come to know and appreciate. 
While commenting on why clients can never go wrong by choosing them, a company spokesperson said, "We will bring your dream home to life in a few months – only possible because of our sales team with a combined 60 years of experience. No matter how complex, Shorten Homes has built countless custom homes over the years in state-of-the-art indoor factories. We know firsthand how overwhelming yet exciting building a new home can be. Whether structural or cosmetic, options are often your most important element. We will guide you through our huge catalog of kitchen, bathroom, exterior, and interior materials and designs to ensure we build you the perfect home."
Shorten Homes brings to the table close to five decades of hands-on experience as a modular home builder which makes it the best-placed company for any relevant jobs. The company's contractors have an impressive track record of always exceeding their clients' service quality expectations without going over their planned budgets. To ensure that each client gets a clear picture of what to expect beforehand, they recommend visiting the company's showroom for an up-and-close experience with some of their finished units. Alternatively, potential clients can visit Shorten Homes' on-site design center which are displayed complete, fully-decorated modular houses. 
Besides their cost efficiency, modular homes offer significant time advantages typically unavailable with other construction techniques. Shorten Homes' close association with Superior Walls®, a modular construction industry titan, to pre-cast and build ready-to-install walls shaves off many months of the entire construction process. As a result, clients can count on receiving the keys to their new move-in ready houses within a few months of beginning the process. This is true for a single-story or 2 story modular home. To give clients peace of mind with their new investments, the company offers a ten-year warranty for every new construction. 
While construction projects are typically costly, Shorten Homes manages to keep its pricing low by employing evidence-based value engineering techniques. In addition, its employees' strict adherence to an honest and transparent pricing policy ensures that every client gets the best deals. Visit the company's website for more information about their services or to check out samples of their complete units. A company representative is always reachable at (800) 458-0249. Shorten Homes is headquartered at 1110 Scranton Carbondale Hwy, Scranton, PA, 18508, USA.
Media Contact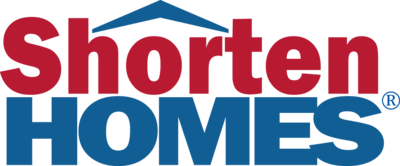 Company Name
Shorten Homes
Contact Name
James Shorten
Phone
(800) 458-0249
Address
1110 Scranton Carbondale Hwy
City
Scranton
State
PA
Postal Code
18508
Country
United States
Website
https://shortenhomes.com/