SPRSUN is an industry-leading manufacturer of high-quality heat pumps with a presence in over sixty countries globally. Stringent quality control is its secret to guaranteeing superior product quality. 
Just like with most devices, owning an optimally functioning heat pump begins with purchasing only the best brands from tried-and-proven manufacturers. The easiest way to select the best supplier is to research all potential options, including skimming through product reviews from past clients. SPRSUN is one company name that is bound to feature prominently. Having been in the heat pump manufacturing business since 1999, the company has perfected its production line by consistently optimising it to produce heat pumps that are guaranteed to match up well to their intended applications. By choosing it, clients can rest assured that they will get products that will give them value for their money. 
Clients who purchase SPRSUN heat pumps benefit greatly from the technological edge that comes with each device. Its devices feature some of the latest heat pump technologies, including advanced inverter technology, intelligent remote control systems, ultra-low temperature operation, and intelligent defrosting capabilities. It is noteworthy that these features are primarily aimed at energy consumption efficiency, optimal functioning under harsh conditions, and user convenience. 
Specifically, SPRSUN's advanced inverter technology ensures that their heat pumps work optimally with minimal energy consumption by continuously controlling each unit's operational frequencies. When switched on, the technology sets a high operational frequency to guarantee that they reach the desired temperatures within the shortest time possible. Once there, they lower the frequency to maintain the same temperature without consuming much power. On the other hand, intelligent remote control systems allow clients unprecedented flexibility in how they control their heat pumps. 
Given how most heat pumps tend to lose their efficiency when working under extremely low temperatures, SPRSUN came up with an ingenious solution that effectively puts to rest this problem. The company's vapour injection technology increases the heating capacity of heat pumps by up to thirty percent when working under freezing temperatures. This technology works seamlessly with another, intelligent defrosting technology to bring out the best in every unit. Upon arriving at pre-set defrosting conditions, the latter technology immediately sets in motion events that will defrost the system, allowing them to continue running at peak performance. 
Clients can rest assured that each SPRSUN heat pump is a product of an efficient, sophisticated production process that has been honed and perfected over many years. A scrutiny of this process will reveal stringent quality control measures. The company's first quality control checkpoint is handpicking only the best materials to use at every point of the production line. Next is to ensure perfect fits during assembly and final rigorous testing of each assembled unit to ensure peak performance before leaving the factory. 
While commenting on the company's quality control process, a company spokesperson said, "Every single SPRSUN heat pump is subjected to serious quality tests before it ever leaves the factory. These strict tests ensure our heat pump units will stand up to real-life scenarios like inclement weather, moisture, mould, and so forth. The quality assurance is implemented across the entire value-added chain, which begins at a very early stage, from system design inspection, incoming material check, piping graft control to the last assembly system test."
Visit SPRSUN's website for more information about their products. Clients can contact a company representative via email at inquiry@sprsun.com.
Media Contact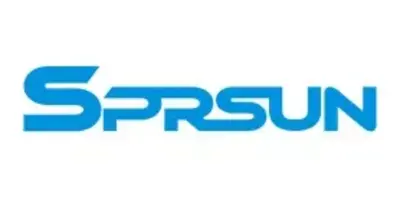 Company Name
SPRSUN
Contact Name
Jason Yao
Phone
0086-20-82181867
Address
No.15 Tangxi Road, Yinsha Industrial Park, Xintang, Zengcheng District
City
Guangzhou
State
Guangdong
Postal Code
511338
Country
China
Website
https://www.sprsunheatpump.com/