Toronto, Ontario – With electricity prices skyrocketing yearly, consumers must explore energy-efficient renewable options such as installing a solar system. Investing in renewable energy has many benefits. For example, homeowners gain energy independence because they generate their power and export the excess to the grid. Additionally, a home with a solar system has a higher resale value in the market. Installing a solar system reduces the carbon footprint, and the net metering initiative is beneficial to electricity consumers. In addition Canadians can take advantage of The Greener Homes Grant of Ontario, which are grants of up to $5,000 to help homeowners make energy efficient retrofits to their homes, including solar.
Hydro Net Metering in Toronto, Ontario, is a program helping homeowners manage their electricity usage and reduce hydro costs. During summer, homeowners produce more renewable electricity than they need. Hydro takes the extra supply back to the grid, and they're given credit on their bill by the utility, which pays for the times when they're not generating enough power and drawing from the grid, such as during winter.
Terawatt Solar helps homeowners and businesses to ascertain if they fulfill the eligibility criteria for being part of the Net Metering program. The conditions the homeowners must fulfill include generating electricity solely from a renewable source such as agricultural biomass, water elevation, and solar radiation and using it primarily for their use. They also have to agree to export all the extra electricity to Toronto Hydro and not rely on them to deliver the electricity they generate to their consumption point. They must also satisfy all of the requirements stated in the Ontario Energy Board.
The solar installation crew from Terawatt Solar has been installing residential solar panels for the greater Toronto area for nearly a decade. Over the years, they've built credible expertise and gathered a ton of experience to ensure the installation is done correctly. Toronto solar panels have ingrained a culture of providing exceptional customer services to all their clients. They're present to provide credible solar analysis and ensure their clients get quality installations, from design and implementation to post-installation and after-sales services.
A satisfied client said, "After quoting three companies, Terawatt presented the best economical solution and the best brands and high-tech Canadian equipment. If you want to go solar, go Terawatt. They're the best! My PV system was installed with no issues and is working well. You can trust them! Thank you for your business."
Terawatt Solar is a residential and commercial solar company that runs a Neighborhood Advantage referral program that encourages homeowners and businesses to benefit when they refer their families and friends to adopt solar and collectively build a green energy community.
To book an appointment, visit their website or call (877) 648-3323 to speak to a customer representative. The company is located at 7030 Woodbine Ave Suite 500, Markham, Ontario, ON L3T 6G2, Canada serving all of Greater Toronto and surrounding areas.
Media Contact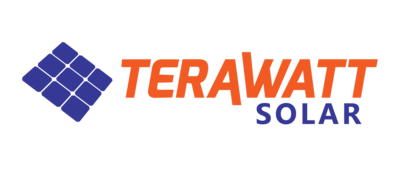 Company Name
Terawatt Solar
Contact Name
Cosmin Serban
Phone
(877) 648-3323
Address
7030 Woodbine Ave Suite 500
City
Markham
State
ON
Postal Code
L3T 6G2
Country
Canada
Website
https://www.terawattsolar.ca/