Appleton, WI – The Dispo, a delta 8 store in Appleton, WI, has announced the expansion of its product inventory to cater to the needs of its growing customers and their preferences. The dispensary now carries a wide array of delta 8 products to shop from, including delta 8 dabs, cartridges, edibles, disposables, and more. The expanded inventory is expected to cater to the preferences of more customers while giving access to the best selection of high-quality delta 8 products.
Encouraging customers to visit their physical store to check out their fantastically wide selection of delta 8 products, the dispensary's spokesperson noted that they keep an updated shelf to meet the needs of new and existing customers who like to explore products for the different effects delivered. The dispensary's spokesperson further noted that each product on their shelves has been vetted to ensure they meet the highest quality standards in terms of potency and manufacturing standards.
Customers looking to explore Delta 8, Delta 10, and other products are welcome to drop by the store to speak to the staff. Those interested in learning more about the products or product recommendations can also speak to the dispensary staff. 
The Dispo has also launched its website to offer customers more information and answer some of the common questions they may have before purchasing products. The easy-to-access website offers a simple and intuitive user interface with easy navigation features. Customers can check through the FAQs to learn more about common questions like the shelf life of Delta 8 products, the potency of the product, and how it affects them in the face of a drug test or related procedures. The company's website also provides more information on the Science and fun facts, side effects, proper usage, and more.
The team at the delta 8 store Appleton has ensured that all information published on the website has been fact-checked to provide readers with a clear knowledge about the products offered, their potency, what to expect during use, and more. The company's commitment to providing quality information and products to customers has made them gain positive reviews from their clientele. 
Appleton residents looking to explore the many categories of delta 8 products can visit the dispensary at 2929 N Richmond St., Suite #1, Appleton, WI, 54911, US, to check their inventory. Those unsure of where to start can speak to a dispensary staff for help and recommendation based on their specific preferences. The dispensary can also be reached via its website or by calling (920) 574-3984 to help find products that match various wellness and lifestyle needs.
Media Contact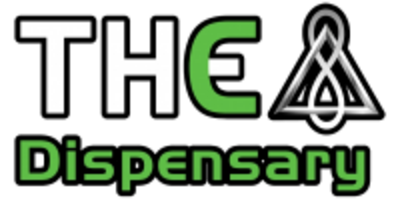 Company Name
The Dispo
Contact Name
James Holder
Phone
(920) 574-3984
Address
2929 N Richmond St., Suite #1
City
Appleton
State
WI
Postal Code
54911
Country
United States
Website
https://delta8dispensaryappleton.com/