San Luis Obispo, CA: The Source offers a wide variety of cannabis products from legal brands such as Stiiizy, Surplus Cartridge Co, and Tyson Ranch. Customers interested in the freshest flower can order products such as Snowcap, Dutch Diamond, Shortcake, Gelato, and Jerry Rancher. To give buyers more options, they offer the flower products in different measurements, from 14g to 1Oz.
The store also offers premium prerolls such as Best in Snow (7pk) Shortcake, Jelly Rancher, and Strawberry Cough. If the customers are interested in infused options, the dispensary has carefully selected alternatives such as Baby Jeeter Infused (with thin mint cookies), Fire OG |Baby Jeeter Infused, and Apple Tartz Diamond Infused. They also sell premium vape products such as Sherbacio x Sweet Tea, Banana Cream Cake, Jack Herer, Midnight Snaxx, and Apple Fritter.
In addition, the dispensary also offers recreational cannabis concentrates to customers seeking products with psychoactive effects. The options are from legal and premiere cannabis brands such as West Coast Cure and Almora Farm. Depending on their preference, customers can choose products such as Papaya Solventless, Dos Berries Sauce, SFV OG Shatter, and Blue Dream. Other cannabis products include edibles, pet products, infused flowers, topical, and merch.
Besides its expanding inventory, dispensary San Luis Obispo has two menus: Full and Express. The options allow customers to personalize their orders and choose their preferred delivery speed. If they are interested in fast delivery (1hr or less), they can order products under the Express Menu. On the other hand, the Full Menu is for customers interested in shopping from the over 300 products' inventory with same-day delivery (if ordered before 1 pm). 
The Source has simplified the ordering process via text and call. Customers can also create an account if they prefer ordering via the website. Once they have provided their information, they can shop with all orders going straight into the advanced dispensary delivery system (DDS), ready for shipment. The San Luis Obispo-based dispensary also uses the provided information in future orders.
In addition, the delivery-only marijuana dispensary accepts card and cash payments. If the customer is interested in splitting payments between cash and card, the only condition is for the card details to match their name. However, they cannot pay ahead of time due to PCI security standards, which require the driver delivering their order to compare the card in hand with the customer's ID. 
Customers interested in ordering, changing their order, or learning more about the loyalty program can contact the dispensary at (805) 550-5092. The Source is located at 660 S. Frontage Road, Nipomo, CA, 93444, US. Visit the website for more information.
Media Contact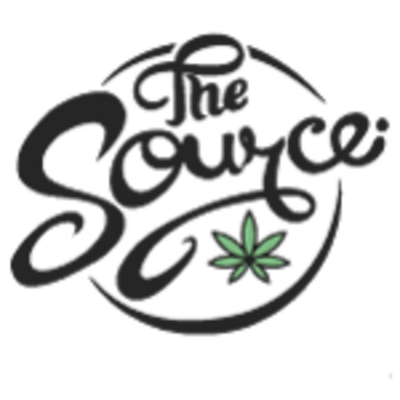 Company Name
The Source
Contact Name
Shawn Bean
Phone
(805) 550-5092
Address
660 S. Frontage Road
City
Nipomo
State
CA
Postal Code
93444
Country
United States
Website
https://thesourceslo.com/