Bangkok, TH: The Unusual Trip is organizing a tour to the Flower market, also known locally as Pak Khlong Talat (literally: market at the canal's mouth for its location next to the Chao Phraya river). While on one of Bangkok unique tours to the old town, travelers can watch local traders buy and sell beautiful marigolds, Orchids, and other flowers – grown in Thailand and across the world. Even though it is a 24-hour market, the tour company takes the visitors in the evening from 6:30 pm for a better experience as most flower shops are open in the twilight.
The Unusual Trip later takes visitors to the historic part of Bangkok for tasting traditional Thai dishes. The dinner is in an eatery that has been preparing the same recipes for over 50 years. For dessert, the team stops at one of the antique shops near Sao Ching Cha before heading to Democracy Monument for photos. In addition, the tour company uses Tuk Tuk to save time and ensure the visitors' experience in the two-hours trip.
The Unusual Trip also organizes electric scooter tours for travelers interested in experiencing the old town gems such as cozy cafes, less known temples, City Pillar Shrine, traditional amulet market, and outstanding street arts. While Bangkok's old town has a lot to offer culturally, tourists need the right paths and routes for a better experience. Luckily, the tour company ensures all the trails and paths are not only worth the exploration but also safe. 
The Unusual Trip organizes a Bangkok Green Lung E-scooter Tour for tourists interested in uncovering the hidden places of the popular jungle just a few kilometers away from the hustle and bustle of Bangkok's city center. With the e-scooter and in the company of a knowledgeable tour guide, they can witness the sounds, smells, and breathtaking sights of the mangrove forests, elevated pathways, and temples. Besides the views and experience, the tour company ensures the sightseers are safe and get clean and quality meals. 
The Unusual Trip also assists travelers in exploring the culturally diverse area between Wat Kalayanamit (that has the Buddha image) and Lhong 1919. The expedition, dubbed Thonburi Walking Tour, starts at 10:00 am, with MRT Sanam Chai Exit 5 being the meeting point. During the trip, travelers can learn more about the area and the cultures of the four ethnic groups; Catholics, Thai Chinese, Muslims, and Thai Buddhists that still inhabit the area. Other notable sights include the Princess Mothers Memorial Park, old warehouses, and the Kudeejeen Community.
Travelers interested in exploring the flower market, old town, Thonburi Walking Tour, and E-Scooter Ride in Bangkok's Green Lung can contact the tour company at +66929946317 or +66842077839. The Unusual Trip is located at Q House Condo Sathron, Bangkok, 10600. Visit the website for more information.
Media Contact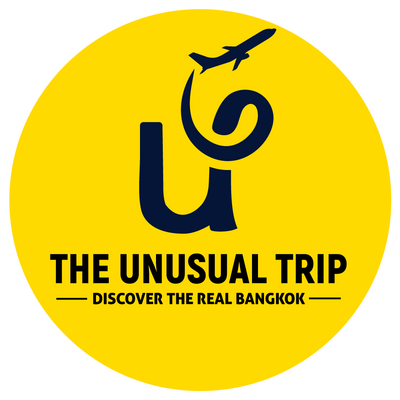 Company Name
The Unusual Trip
Contact Name
Nat
Phone
+66929946317/+66842077839
Address
Q House Condo Sathron
City
Bangkok
Postal Code
10600
Country
Thailand
Website
https://theunusualtrip.com/tour/bangkok-flower-market/