Torrance, California – Anyone who has ever driven throughout a densely populated town knows that storage units are a hot commodity. After all, these allow individuals to hold onto important personal items in a safe and secure space when they are moving, are deployed, or otherwise need added storage. But there are multiple types of units, and many people are unaware of the differences between standard storage units and climate-controlled storage units. SecureSpace Self Storage of West Carson Torrance 
What is the best type of storage unit? According to SecureSpace Self Storage, this question is one that gets asked daily. While each individual must make a decision based on their storage needs and budget, there are many reasons that climate-controlled storage units make sense.
Climate-controlled storage units are typically located on the interior of the storage facility campus. They are heated and cooled, meaning that moisture and humidity are typically not a problem. Climate-controlled storage units come with the added benefit of being easily accessible and comfortable year-round.
SecureSpace Self StorageWest Carson Torrance explains that people with certain types of items, including electronics, wooden furniture, musical instruments, antiques, and irreplaceable artwork or family heirlooms, may wish to choose a heated and cooled unit over an outside-accessible option.
Heated and cold units are not subject to excessive spikes in humidity or dryness. Either of these issues can significantly degrade the quality of wooden furniture, especially antiques. If left in warm, humid conditions for a prolonged period of time, the wooden components of chairs, tables, sofas, and more can rot, leaving them effectively unrepairable.
Those with musical instruments – there are many musicians throughout the West Carson area – should also consider a temperature-managed storage unit. Guitars are especially sensitive to moisture, and the last thing any musician wants is to pick their gear up from storage only to find it completely unplayable.
Artwork, particularly originals, is also negatively impacted by temperature and humidity fluctuations. One great example of this is Edvard Munch's The Scream, the artist's most famous work. The Norwegian artist utilized cadmium-based yellow paint for his 1910 creation. Over the last century plus, changes in humidity have reduced the vibrance of this pigment, causing this priceless artwork's quality to degrade significantly.
Climate-controlled storage units are also important for anyone storing televisions, computer equipment, and other electronics. Over time, both moisture and excessive cold can damage the internal components of these valuable belongings. Screens may crack, the circuitry can rust, and sound quality may degrade it.
SecureSpace Self Storage West Carson torrents explains that climate-controlled storage units are a bit more expensive and that they are an investment that can protect valuable personal belongings. The company notes, however, that climate control is necessary for people who are only going to utilize storage for a short time. However, those whose belongings will be left in storage for more than a month or two should weigh the pros and cons against the cost.
There is a reason that climate-controlled self-storage units are so popular. These are the best option for people looking to protect delicate belongings, such as antiques, artwork, and electronics. And although they are a bit more expensive, the few extra dollars per month added to the bill may be nothing compared to the cost of replacing personal belongings, and some items are irreplaceable and deserve nothing less than the best storage option possible.
SecureSpace Self Storage West Carson Torrance has climate-controlled storage units available. In addition to enhanced security, SecureSpace Self Storage also offers pest control, contact-free move-in, and electronic smart gates.
Media Contact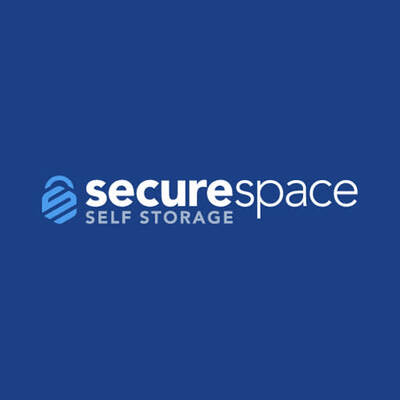 Company Name
SecureSpace Self Storage (Torrance, CA)
Contact Name
Christian Espinal – Marketing Director
Phone
(310) 982-2932
Address
722 W 220th St
City
Torrance
State
CA
Postal Code
90502
Country
United States
Website
https://securespace.com/storage-units/ca/torrance-self-storage/722-w-220th-st-torrance-ca-90502