Winter Springs, FL – VINMED, a leading regenerative medicine, pain management, and radiology specialist clinic in Central Florida, has announced its new website. The newly launched website offers visitors a chance to learn more about the clinic's services, practices, treatments, and team.
Announcing the newly launched website, the clinic's spokesperson noted that patients and community members can now get all of the information they need about them and their services all in one place. The newly designed website is easy to navigate, allowing visitors to move from page to page seamlessly while learning more about their practice.
Dr. Vincenzo Giuliano, the lead Regenerative Medicine specialist at the clinic, encouraging community members to check their website and visit their clinic, said: "A visit to VINMED is not just a visit to a doctor's office – it's the start of a journey toward relief from the unrelenting, agonizing pain and suffering. We feel that patients should not have to wait days and weeks to coordinate MRI appointments with physician consultations and treatment. So we built VINMED to accommodate consultations, imaging, and procedures all at the same site, enabling us to diagnose and treat many of our patients on the same day. In other words, we've got your back, and your knee, hip, shoulder, ankle, and elbow."
VINMED uses a multidisciplinary approach to treat the physical, emotional, behavioral, vocational, and social aspects of pain in an effective manner. The clinic offers an array of services, including Digital Imaging that leverages a full range of technologically advanced imaging equipment for diagnostics and therapeutic purposes. Patients coming into the clinic will have access to same-day digital imaging technology that allows doctors to access test results immediately so that treatment can begin more quickly.
The team at VINMED is committed to walking patients through the procedure while their expert radiologist will be on the ground to answer questions and any concerns that patients may have. Through digital imaging technologies, patients will have access to Magnetic Resonance Imaging or MRI which produces a detailed image of the body's internal structure; Fluoroscopy for real-time video of the movements inside a part of the body; MSK Therapy for the treatment of arthritic and degenerative disorders of the shoulder, knee, and hips; and Diagnostic ultrasound for scanning the pelvis, abdomen, areola, aorta, thyroid, scrotum, deep veins, and body extremities.
Central Florida residents are welcome to leverage the clinic's regenerative medicine treatments for pain relief from arthritis, knee sprains, hamstring pulls and tendonitis, back injuries, plantar fasciitis, fractures, tennis elbows, and other joint-related problems.
VINMED is located at 5732 Canton Cove, Winter Springs, FL 32708 US. They can be reached via phone at 407-606-7352 or visit their newly launched website for more information.
Media Contact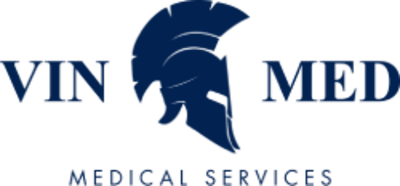 Company Name
VINMED
Contact Name
Vincenzo Giuliano
Phone
407-606-7352
Address
5732 Canton Cove
City
Winter Springs
State
FL
Postal Code
32708
Country
United States
Website
https://www.vinmed.org/