Denver, CO: Energy Companies have released a new product called the "smart meter." It sounds great in theory, but it could wreak havoc on consumer bills. The goal of these meters is to check their energy consumption in real-time and have it reported back to providers. It is supposed to give customers a better understanding of their energy usage and allow the use of time-of-use prices, which charge more during peak demand hours and less during low-use hours.
These meters could force homeowners to begin doing laundry at midnight, or only washing the dishes during their lunch break from work just to save some money during the cheaper hours of the day. The "peak period" will cost more as opposed to times of day when people are not using as much electricity in their homes. Most homeowners would try to use the most energy outside of these periods, but that may not be feasible for most. The times that are lower in cost are when most people are at work or at school, so they may not get the chance to do so. This means they will have to pay higher prices during peak periods, which could cost more than their previous energy bill since these times will have a higher cost. 
Not only are customers not saving money with the smart meter, but their bills will most likely increase. Consumers don't need to be frustrated, though. Rather than paying their electric company up to thousands of dollars over the years, residents should choose solar to regain their freedom and stop depending on the electric company. Solar by Peak to Peak has a solution that could actually save money without sacrificing time or sanity. Solar panels can provide up to 110% of energy needs depending on the size of the home and roof set up, and they are a valuable investment for home values. These panels will provide the energy residents need without the monthly costs and "peak periods" breaking the bank. If homeowners are ready to stop throwing away each paycheck when they pay the energy bill, they should give Solar by Peak to Peak a call. 
Solar by Peak to Peak offers solar energy systems to homeowners so they can turn a liability into an asset. The highly-trained professionals help design a system custom to a home to ensure 110% energy consumption offset so homeowners can eliminate their electricity bill altogether and increase their property's value. Solar by Peak to Peak offers the advantage of going solar so owners can reap the financial benefits. Solar energy panels are also eligible for a 26% tax credit and local incentives at the state and federal levels. Various financing options are available to make going solar more affordable!
Solar by Peak to Peak is located at 19353 E Caley Dr., Centennial, CO 80016, US. Visit the website or call them at (720) 706-5327 for more information on solar energy services.
Media Contact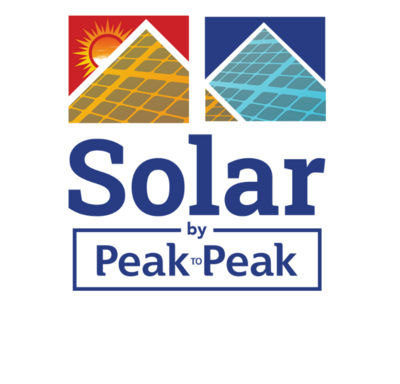 Company Name
Solar by Peak to Peak
Phone
(720) 706-5327
Address
19353 E Caley Dr
City
Centennial
State
Colorado
Postal Code
80016
Country
United States
Website
https://solarbypeaktopeak.com/