Coachella Valley, CA – No-H2O Coachella Valley now offers groundbreaking, on-demand auto detailing in Coachella Valley, CA. Their waterless car wash is highly convenient and will keep a car sparkling clean longer than a traditional car wash. The company is counting on its new mobile App to enhance the booking experience and tap into the evergrowing digital eco-system.
No-H2O has unveiled a revolutionary auto dry-cleaning technology in a move that makes them the first franchising act to start an on-demand auto detailing service for urban car care in Coachella Valley, CA. A car, truck or SUV owner can now have a No-H2O professional technician meticulously clean their car anytime and anywhere, even right in the comfort of their driveway.
The No-H2O car washing process drastically reduces the time required to clean a vehicle and gives car owners more time to do what they love. This innovative company is the proud winner of the 2019 Irish Franchise Association Awards and is one of the fastest-growing car wash franchise in the world. 
With eight years of franchising history, No-H2O proudly oversees 60 franchisees and works with some of the biggest global companies. Its on-demand mobile detailing is designed to bring premier services to the client's doorstep. It takes just four clicks to book a service and about 20 minutes to have the wash technician arrive at the site. Established in Dublin, Ireland, the car wash and auto detailing company has served more than 140,000 happy customers. 
A conservative estimate shows that 35 gallons or 135 liters of fresh water are needed to clean a single car. This means that the No-H2O Coachella Valley dry-cleaning technology is not only safe but also eco-friendly and efficient. To book a service, download the No-H20 On Demand on iOS or Android, then select a service, and the company will quickly pair the client with the nearest operator.  
With busy schedules permeating every facet of life, more people are adopting for services that promise convenience. No-H2O Coachella Valley is responding to the growing demand in California by launching waterless car washing in La Quinta, Palm Desert, and surrounding areas. Click here to learn more about the company's groundbreaking waterless dry-cleaning technology and on-demand car washing App. 
No-H2O understands everyone loves the pride and happiness of stepping into a freshly detailed car, which is why they help car owners get their cars cleaned in the shortest time possible via a user-friendly App. Its franchises worldwide are positively impacting the environment by conserving millions of gallons of water. The company operates in the US, Ireland, and UAE.   
The mobile detailing experts at No-H2O Coachella Valley are based at La Quinta, CA, 92253, US. They are keen to take eco-friendly, mobile car detailing a notch higher with this planned expansion. Kevin Heaney is the company contact person for No-H2O Coachella Valley and can be reached at (760) 237-8004.
Media Contact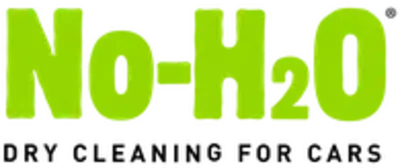 Company Name
No-H2O Coachella Valley
Contact Name
Kevin Heaney
Phone
760-237-8004
City
La Quinta
State
CA
Postal Code
92253
Country
United States
Website
https://noh2o.com/auto-detailing-coachella-valley/